Actualities most telling testimony of who is Africa's true friend and partner: China Daily editorial
chinadaily.com.cn | Updated: 2022-01-11 20:01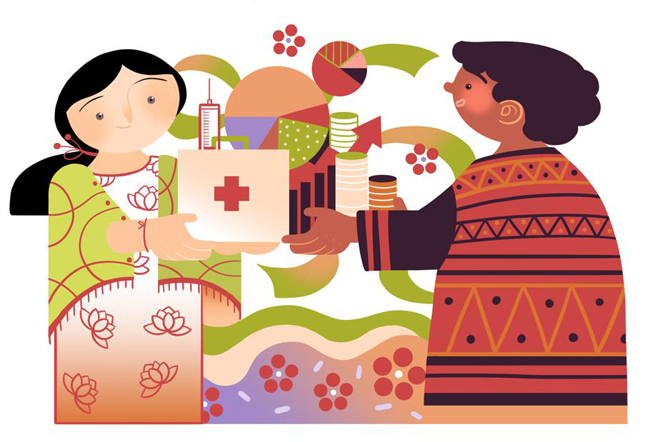 State Councilor and Foreign Minister Wang Yi's trip to the Horn of Africa from Jan 4 to 7, his first foreign trip of 2022, underscores the special significance China attaches to the continent, as well as China's strong commitment to continuously deepening China-Africa friendship.
Not long ago, President Xi Jinping unveiled nine projects — including an aid package of another 1 billion doses of COVID-19 vaccines — to further bilateral cooperation at the Eighth Ministerial Conference of the Forum on China-Africa Cooperation.
Wang's visits to Eritrea, Kenya, and the Comoros, which continue the tradition the country has maintained for 32 years of making Africa the destination for its foreign minister's first overseas visit each year, marked China's latest efforts to translate words into action and assist its African partners in the fight against the pandemic so that they can realize post-pandemic economic recovery at an early date.
The COVID-19 caseload of African countries is continuing to rise, as they are facing acute vaccine shortages. Africa's vaccination rate is less than 10 percent. Unlike some Western countries which selfishly adhere to "vaccine nationalism", China is doing what it can to provide vaccines to African countries.
During his visits, Wang pledged to provide another 10 million doses for Kenya, and support the Comoros to realize its objective of vaccinating its entire population within the year.
Apart from bilateral cooperation in the fight against the novel coronavirus, China continues to demonstrate through actions, not just words, that it is dedicated to helping developing countries in Africa improve their people's livelihoods.
Over the years, China and Africa have jointly built more than 10,000 kilometers of railways, nearly 100,000 km of roads, nearly 1,000 bridges, nearly 100 ports and a large number of hospitals and schools. This is clear proof to the fact that China is a steadfast ally and a reliable partner to African countries in their efforts to industrialize and modernize.
Such time-honored friendship can withstand the tests of the pandemic and the malicious smears of Western countries. The overall picture of China-Africa cooperation and its eye-catching achievements under the framework of the Belt and Road Initiative provide the best rebuttal to the so-called debt trap allegation some Western countries keep hyping to smear China-Africa cooperation.
Some outside forces have also sought to take advantage of regional conflicts to turn the Horn of Africa into a venue for geopolitical competition at the expense of the region's peace and stability. China's Initiative of Peaceful Development in the Horn of Africa aims to support regional countries' efforts to establish peace, stability and prosperity.
The announcement during Wang's visit that the country will appoint a special envoy for the Horn of Africa shows China is willing to play a bigger role in helping regional countries address the triple challenges of security, development and governance.
The initiative also indicates that China continues to make unremitting efforts to play a constructive role in promoting peace and development in Africa.