More than just oil on the agenda for talks with flurry of visitors: China Daily editorial
chinadaily.com.cn | Updated: 2022-01-12 19:55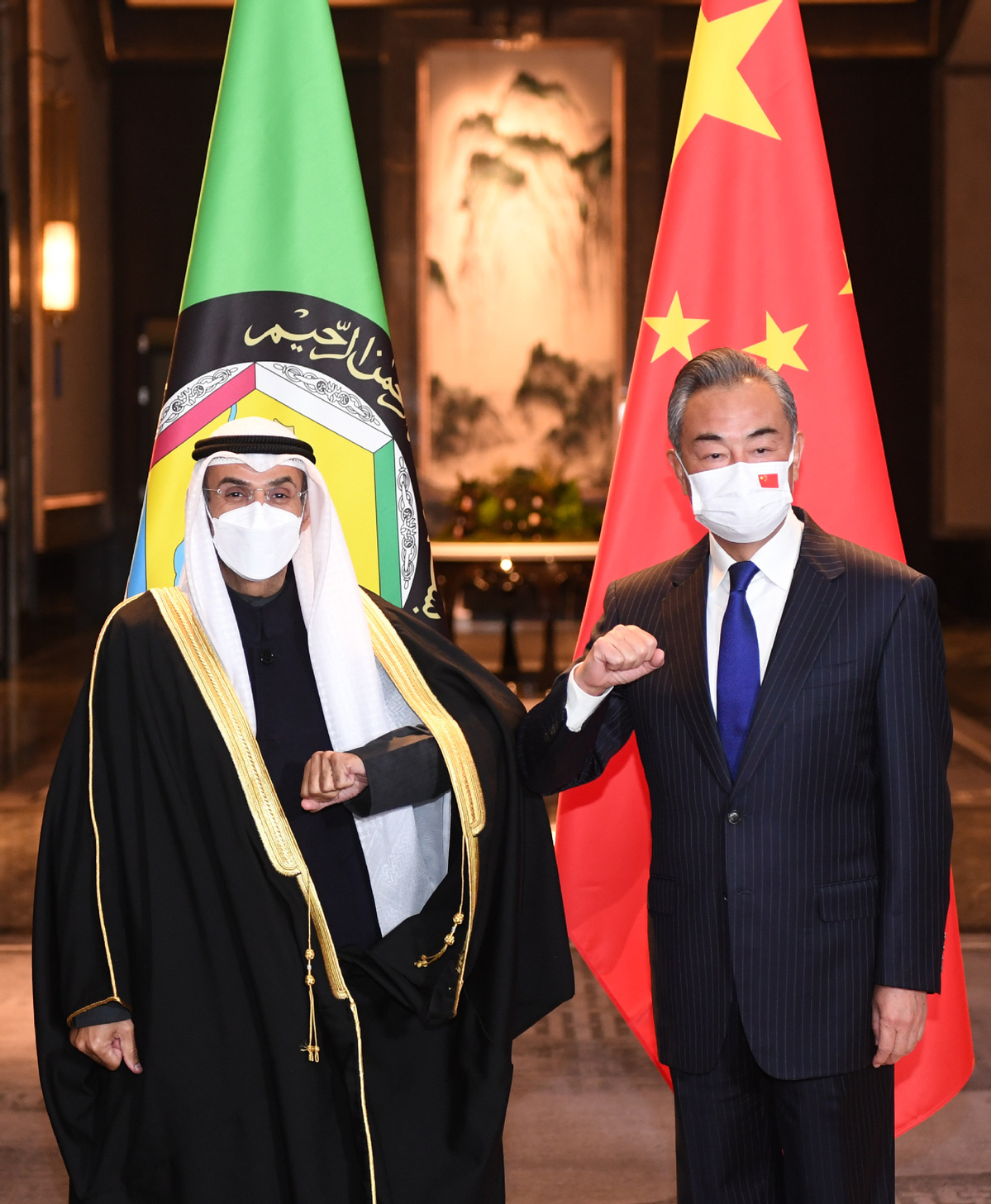 Foreign ministers of four Arab countries, Saudi Arabia, Kuwait, Oman and Bahrain, as well as Turkey and Iran, and the secretary-general of the Gulf Cooperation Council are, or will be, visiting China this week.
As many have observed, diplomatic activities of such intensity, especially amid greater concerns within China over upticks in novel coronavirus infections, are unusual. And the fact that most of the guests are from oil-rich countries does point to a shared concern about political uncertainties, from the Middle East to Central Asia and beyond, that are an outstanding threat to global energy security and economic recovery. This was not only brought into the limelight, but amplified significantly by the recent turmoil in oil and gas-producing Kazakhstan.
The corresponding disruptions to energy supplies and market expectations have dealt heavy blows to countries on both sides of the balance.
China, a major importer and consumer of global energy supplies, certainly has legitimate concerns about energy security owing to its significantly increased, and increasing, dependence on energy imports. Timely exchanges as well as policy coordination and cooperation with countries in the Gulf region are no doubt conducive to a mutually beneficial solution to their respective problems.
The news release about the Chinese and Saudi Arabian foreign ministers' meeting on Monday didn't highlight cooperation on oil specifically. But it would be unimaginable if any "broad consensus" on "practical cooperation" between a key oil exporter and a key importer did not include oil. According to the Foreign Ministry of Iran, Foreign Minister Hossein Amirabdollahian, who is expected to arrive in China on Friday, will discuss with his Chinese host a 25-year cooperation agreement the two countries signed in March 2020, in which Beijing committed to investing heavily in Iran's energy sectors in return for sustainable oil supplies from Teheran.
However, it would be a substantial underestimation of the visits and meetings should one assume they are just about a worried Beijing seeking to secure oil supplies. For one thing, China's longstanding friendly relations with countries in the region have never been just about oil. As its own economic strengths grow, it is reaching out to the region for broader cooperation, which is in line with regional countries' own aspirations for development.
With the United States having gained energy independence, it has switched its focus from the Middle East to the Asia-Pacific. Likewise, regional countries are now looking East, but for a different reason, as they are taking the initiative to reshape the region's development path by strengthening cooperation with China.
For instance, China and Saudi Arabia are exploring ways to dovetail the China-proposed Belt and Road Initiative with the Saudi Vision 2030 development strategy that aims to diversify the kingdom's economy and reduce its dependence on oil. More important, there are high expectations that the ongoing visits may facilitate negotiations over a free trade agreement that was first tabled in 2004.
At the same time, what happened in Kazakhstan shows that some external forces want to undermine peace and tranquility in Central Asia. So China will also be seeking to promote concerted efforts to realize the long-term stability and revitalization of the region.