Firm support for Central Asia's stability: China Daily editorial
chinadaily.com.cn | Updated: 2022-01-13 20:26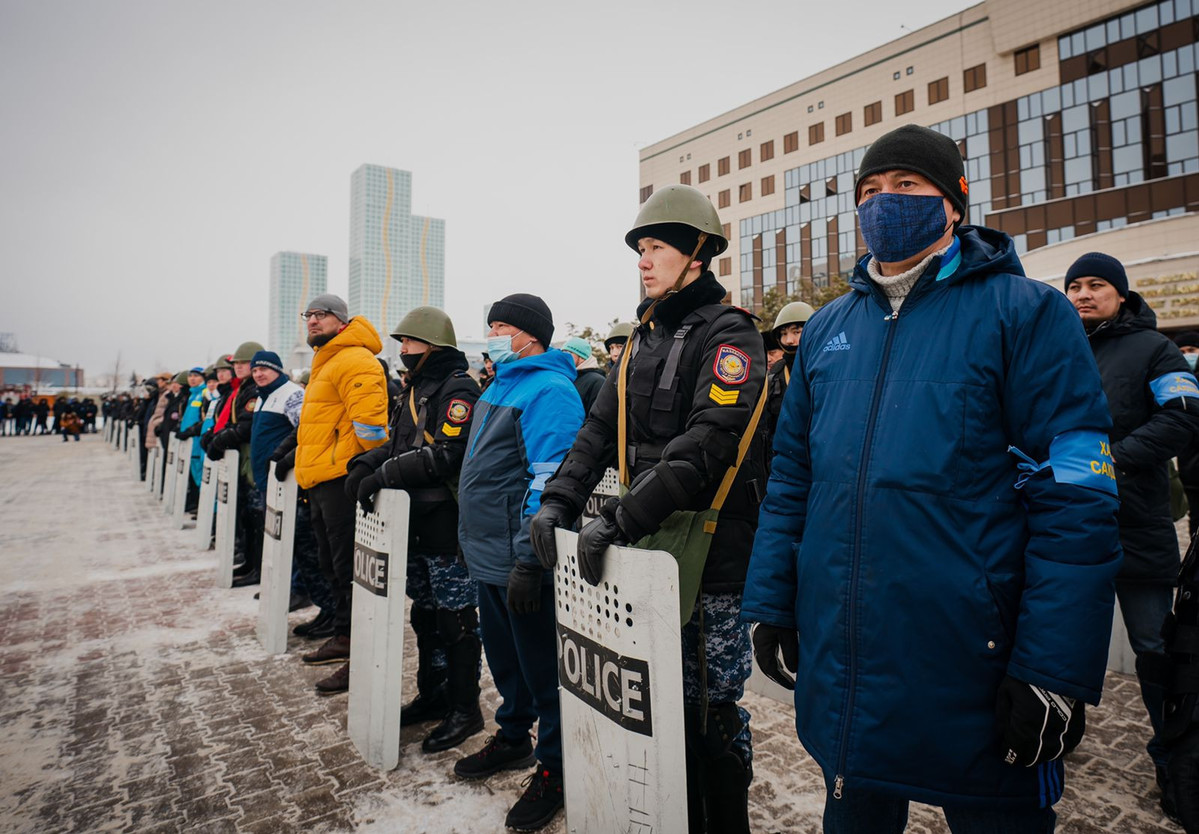 In recent years, China and the other members of the Shanghai Cooperation Organization have stepped up their efforts to combat terrorism, separatism and extremism through closer security cooperation and joint drills.
But the recent chaos in Kazakhstan shows there is a pressing need for countries in the region to join hands to guard against "color revolutions" alongside their efforts to combat these three evil forces.
As a responsible power that is committed to regional and world peace and stability, China will join hands with its partners in the region, Russia in particular, to uphold peace and stability in the region.
In a phone conversation with Russian Foreign Minister Sergei Lavrov on Monday to discuss the situation in Kazakhstan, Chinese State Councilor and Foreign Minister Wang Yi said that "China and Russia, as permanent members of the United Nations Security Council and friendly neighbors of Central Asian countries, must prevent chaos or war from erupting in the region". This important signal sent by the two major powers shows they are determined to fulfill their responsibilities for maintaining peace and stability in the region.
Also on Monday, Wang held a phone conversation with Kazakh Deputy Prime Minister and Foreign Minister Mukhtar Tleuberdi, reiterating China's firm support to Kazakhstan at this critical moment.
Although the situation was brought under control within a short period of time, the recent unrest in the country resulted in the deaths of 164 people and the arrest of more than 7,900 according to the Kazakh Health Ministry and Interior Ministry.
The largest country in Central Asia, Kazakhstan shares a border of more than 1,700 kilometers with China and the two countries are comprehensive strategic partners. Obviously, peace and stability in the region are of vital importance to China as it concerns China's national security, especially stability in its Xinjiang Uygur autonomous region.
A peaceful environment is a prerequisite for any country that is dedicated to securing a better life for its people. Once a country falls into the quagmire of conflict, it becomes easy prey for those looking to exploit the instability for their own ends.
With the COVID-19 pandemic taking its toll on economies, Central Asia should remain vigilant against any attempts by external forces to foment a "color revolution" by exploiting people's frustrations and misfortune. China will do what it can to help the region maintain steady and sound development, and "prevent chaos or war from erupting".
That does not mean it will interfere in the internal affairs of countries in the region, but rather, as Wang Yi said in his phone conversation with Lavrov, "helping Central Asian countries fight the pandemic, develop their economies and eradicate the breeding ground for turmoil".