Classic love tale is young at heart
By Chen Nan | China Daily | Updated: 2022-01-14 08:28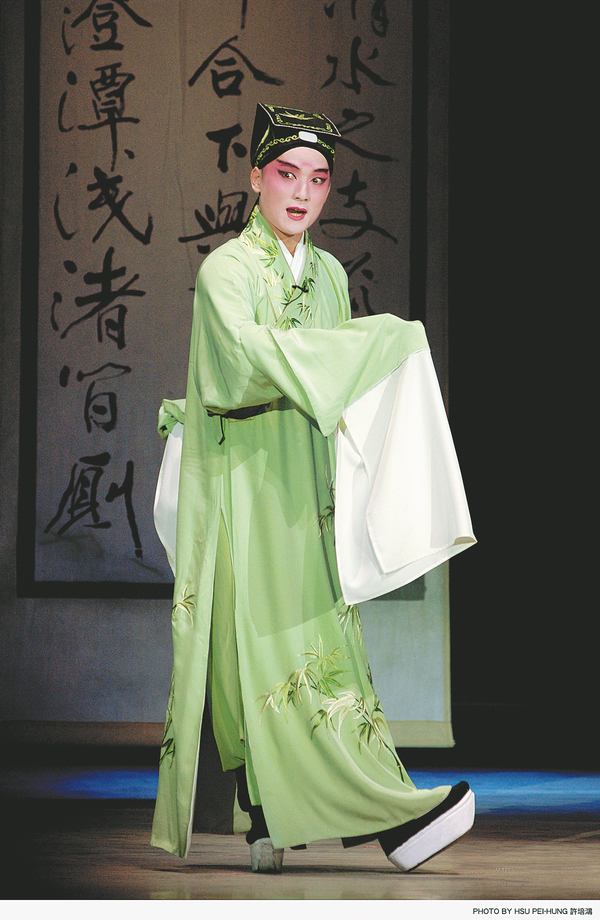 "I can still recall vividly the first time we performed it," says Yu. "I was a young actor and it was the first time that I performed a complete version of The Peony Pavilion. The feedback from the audience was very warm and they gave us waves and waves of applause."
Yu, who joined the Suzhou Kunqu Opera Theater of Jiangsu in 1998, was trained by veteran Kunqu Opera master Wang Shiyu. Yu has been the recipient of numerous national awards, including the top award for the sector, the China Theater Plum Blossom Award, and is currently the vice-president of the Suzhou Kunqu Opera Theater of Jiangsu.
The "youth version" of The Peony Pavilion has become a popular part of the theater's repertoire, according to Yu. "For me and Shen, it means a lot to us personally, since we've been performing it for nearly 20 years. It's an important play for us," he says.
The Peony Pavilion is a classic Ming Dynasty (1368-1644) play by eminent playwright Tang Xianzu. It originally consisted of 55 scenes that would be performed over several days. The story recounts how Du Liniang falls asleep after she visits the beautiful peony pavilion of her home and dreams of Liu Mengmei, a young scholar she has never met. She wakes in despair and asks the Flower Goddess to find her love. Unable to find him, Du dies of a broken heart. Liu turns out to be a real person, who discovers a portrait of Du and falls in love with her. He finally meets his love after Du returns to life again.
Pai once described the actor Yu as "handsome and scholarly" and the actress Shen "having a pair of telling eyes".
In the "youth version", the 55 scenes have been rearranged into 27, combining classical Kunqu Opera traditions and modern art forms. The full "youth version" runs for three evenings, three hours each night.