Classic love tale is young at heart
By Chen Nan | China Daily | Updated: 2022-01-14 08:28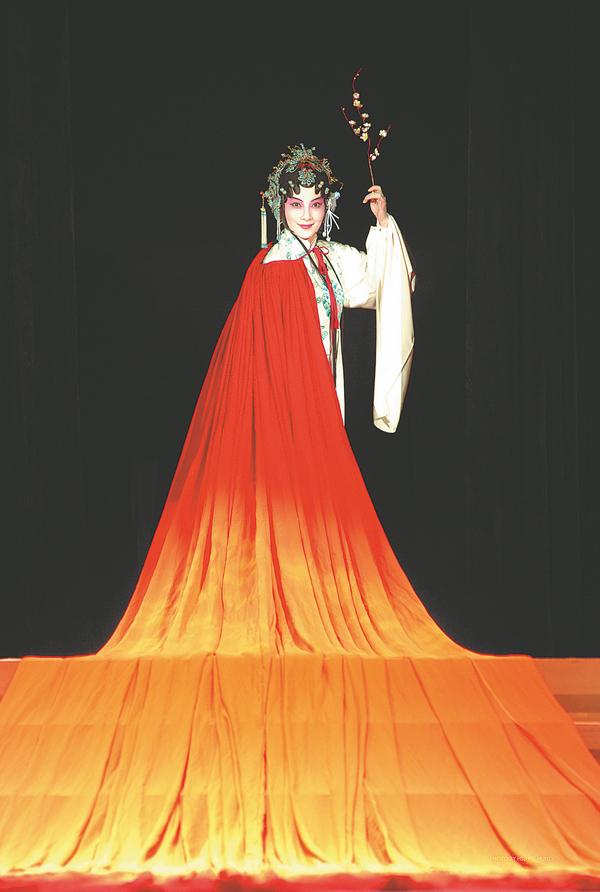 "In such a beautiful dream, it is possible for a young audience to sit there for nine hours with such a beautiful love story," Pai said.
The 2004 version of The Peony Pavilion has been called the youth edition because the performers were younger and it targeted younger audiences, according to Shen.
"Everything was new onstage, especially the music, which involved more instruments," recalls Shen, who, like Yu, joined the theater in 1998 and won a China Theater Plum Blossom Award. She was trained by the late Kunqu Opera master Zhang Jiqing who died on Jan 6 at the age of 83.
"The story of The Peony Pavilion explores a permanent theme in people's lives: the pursuit of love, which is timeless," says Shen. "I am glad that many people have seen and enjoyed the beauty of Kunqu Opera by watching us perform the 'youth version' of The Peony Pavilion."