Ice theater ply to warm hearts, celebrate Games
By Zhao Yimeng | chinadaily.com.cn | Updated: 2022-01-14 17:28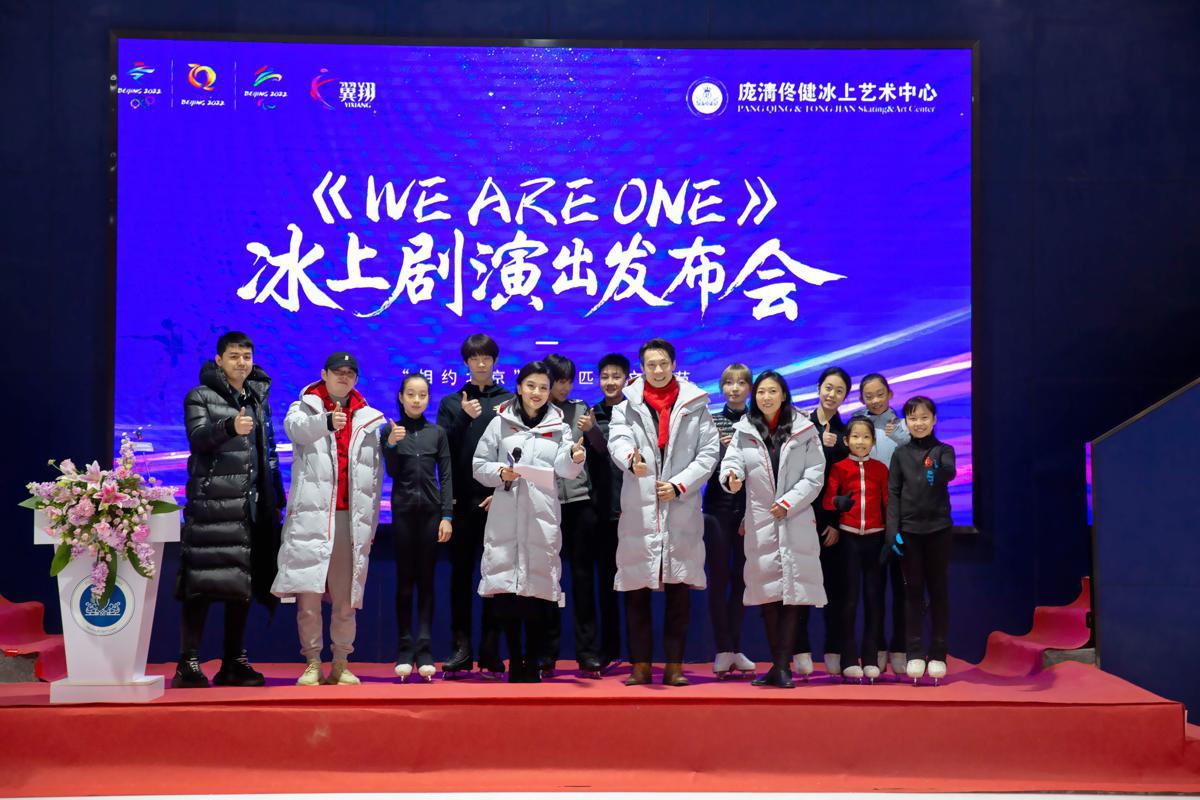 A Chinese ice theater play entitled We Are One will be performed in Beijing between Feb 11 and Feb 13. It is the only designated ice performance for the 2022 Winter Olympic Games, which kick off next month, figure skating world champion Tong Jian said at a news conference on Friday.
Ice theater is a branch of figure skating, which uses choreography to tell a story or act out an idea.
We Are One tells the story of a group of people dedicated to winter sports, and depicts the happiness and tears of coaches and young trainees through ice ballet.
"The ideas of 'We Are One' and 'Together for a shared future' are important messages that the Beijing Winter Games want to express," said Tong Jian, who is also the ice theater's lead performer.
He added that We Are One is a combination of sport and art. "We expect more original ice plays with Chinese elements to demonstrate the skill and passion of skaters of our generation."
With its mix of professional skaters like Tong and his partner Pang Qing and cast of teenage performers, ice theater seeks to encourage more young people to take up winter sports.
The performance will take place at the Beijing Tianqiao Performing Arts Center.