Laws helping cyberspace stay secure
By YANG ZEKUN | CHINA DAILY | Updated: 2022-01-15 08:09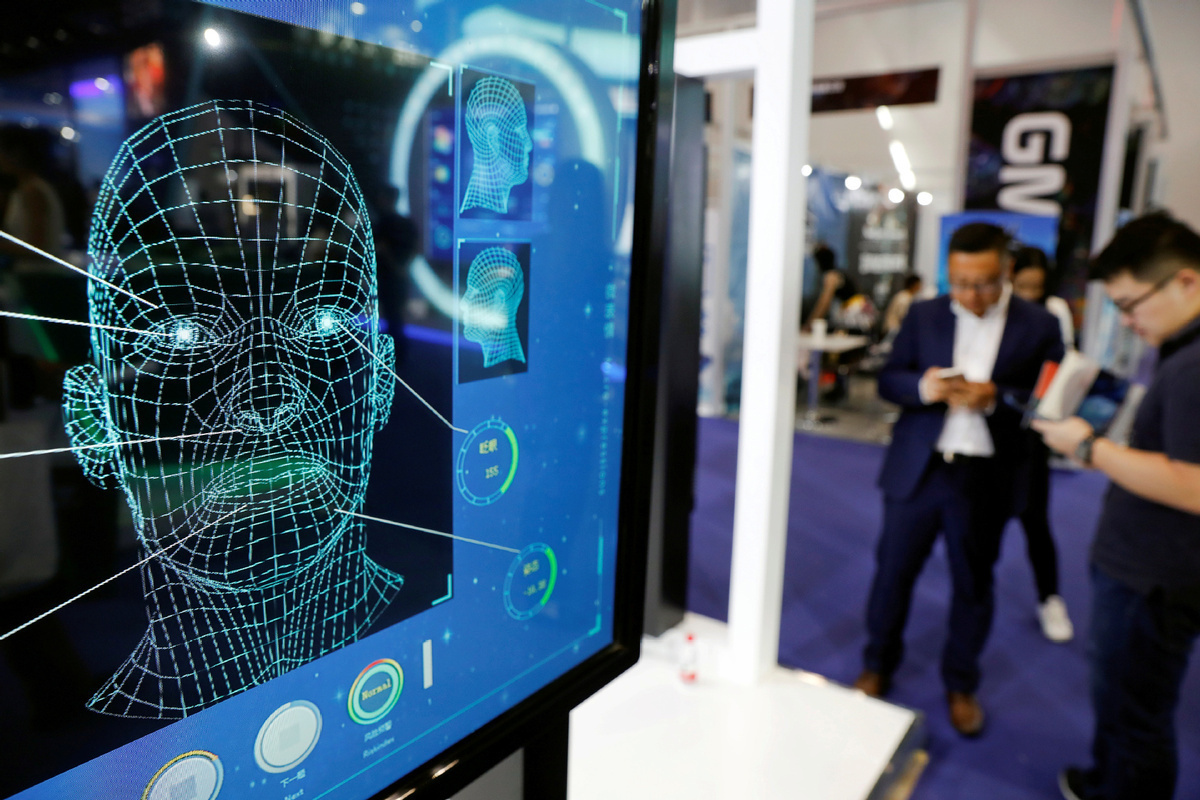 Data security, personal information protection legislation target fraudsters
The Ministry of Public Security pledged continued hard work in cracking down on cybercrime while taking preemptive measures to root out such crimes to protect people's personal information and data security.
The authority last year focused on illegal activities it became aware of thanks to complaints from the public, such as infringements of personal information, hacking, production and sale of equipment for eavesdropping, unauthorized filming and ghostwriting on the Internet, it said.
Last year, police nationwide investigated and resolved 62,000 cases related to cybercrime, up 10.7 percent year-on-year, and nabbed 103,000 suspects, up 28.7 percent year-on-year. They also handed down administrative penalties to about 27,000 internet enterprises and units, and effectively safeguarded the security and order of cyberspace.
Sun Jinfeng, political commissar of the bureau of cybersecurity at the ministry, said all types of crimes are spreading to cyberspace, and cybercrime has become one of the major risks endangering the country's security in the area of data, the economy and society.
"Big data, cloud computing and other internet technologies have promoted network connectivity and convergence, thus increasing the risk of information leakage," Sun said.
"In this regard, China promulgated the Data Security Law and the Personal Information Protection Law, providing sound legal support for the protection of personal information security. The public security organs have maintained a tough stance on crimes infringing personal information."
Last year, police focused on the new trend of selling people's personal information on the Internet, the dark web and related crimes. They investigated more than 9,800 cases of infringing citizens' personal information and arrested 17,000 suspects.
Driven by high profits, some people have carried out intelligentized and covert attacks to steal data for profit in recent years, threatening the data security of enterprises, individuals and the security of key information infrastructure, he said.
In 2021, police arrested 3,309 suspects who allegedly carried out hacking attacks, and broke up 341 groups that produced and sold malicious software and developed attack software platforms, effectively ensuring the security of important information systems and networks and protecting personal information, Sun added.
Kong Changqing, an inspector at the bureau, said cybercrime usually has an interwoven and complex network linking information and material supply, technology support, marketing and promotion, and payment and fund settlement.
The ministry and other departments have carried out crackdowns against the reselling and illegal collection and provision of personal information, as well as indiscriminate collection of citizens' personal information by apps. In February 2020, the ministry and 17 other ministries and commissions established a long-term mechanism to crack down on crimes endangering citizens' personal information and data security, Kong said.
"Due to the large stock of citizens' personal information online, a breeding ground for crimes still exists. The ministry will pay equal attention to crackdowns and prevention to curtail the crimes at sources and continue to improve the crackdown mechanism," he said.