Democrats throw out Cruz's bid targeting key pipeline
China Daily | Updated: 2022-01-15 10:29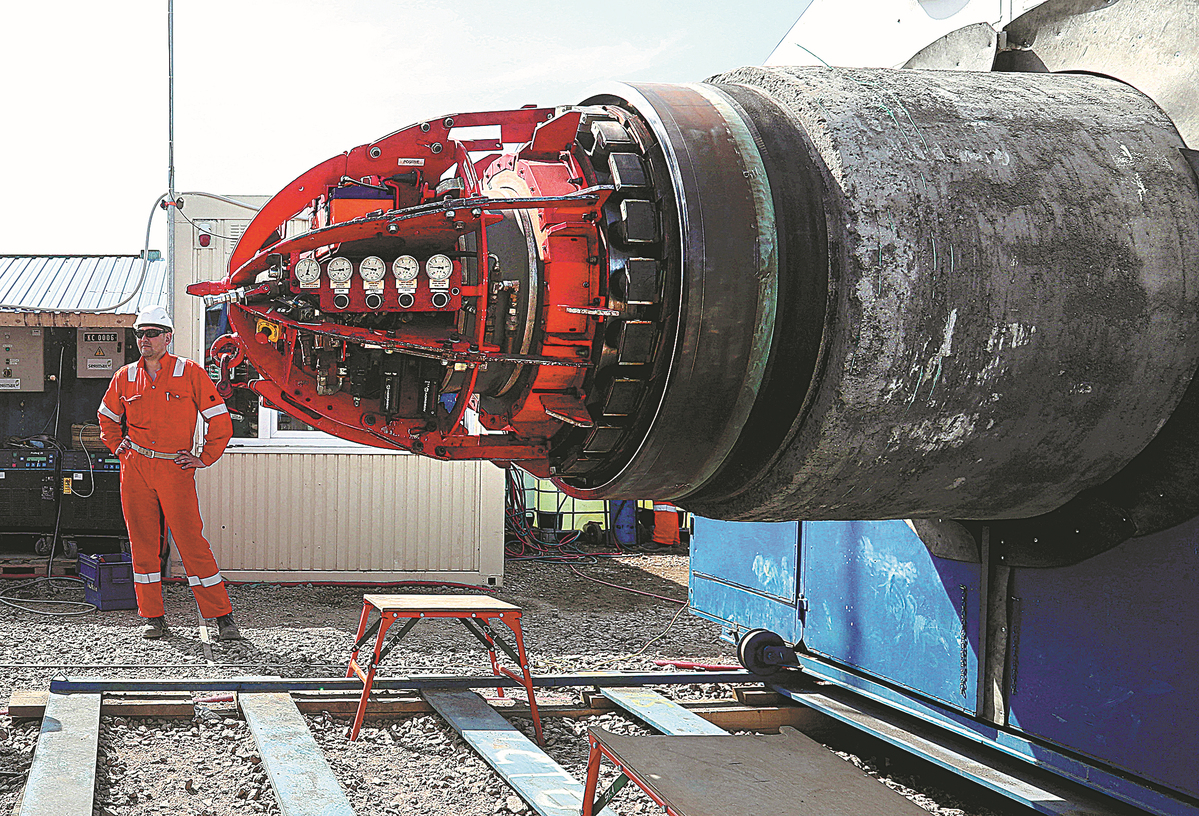 WASHINGTON-Senate Democrats defeated a bill on Thursday by Texas Republican Ted Cruz that would have slammed sanctions on businesses involved in a Russian natural gas pipeline to Germany, denouncing it as a GOP political gesture that would have harmed relations with European allies.
The vote on Cruz's measure sanctioning operators of the Nord Stream 2 pipeline was 55-44, short of the 60 it needed to pass. While opposition from the Democratic-controlled House of Representatives and President Joe Biden meant it had little chance of success, Republicans used the opportunity to portray Democrats as timid amid the crisis in Ukraine.
Russia "can smell the weakness", said Republican Senator John Barrasso before the vote. "Stopping this pipeline should be an area of bipartisan agreement," he said.
"This bill isn't going to help Ukraine," Democratic Senator Chris Murphy countered. "It's designed to hurt."
A handful of Democrats joined Republicans in voting for the measure.
The $11 billion natural gas pipeline, which is awaiting final approval from German and European officials before it goes into operation, has been a particular focus of attention as the United States and its European allies try to build a united front against Russia.
Warnings from Germany
German Defense Minister Christine Lambrecht warned on Thursday against drawing a link between the Nord Stream 2 pipeline and the Ukraine conflict.
"We should not drag (Nord Stream 2) into this conflict," Lambrecht told the broadcaster RBB in an interview.
"We need to solve this conflict, and we need to solve it in talks-that's the opportunity that we have at the moment, and we should use it rather than draw a link to projects that have no connection to this conflict."
The Biden administration and its supporters in Congress argue that Cruz's bill would have harmed relations with Germany, which is like much of Europe dependent on imported natural gas at this crucial time.
Democrats have introduced their own legislation targeting President Vladimir Putin, his top officials and Russian financial institutions if Russia attacks Ukraine, a claim that Moscow denies.
The pipeline would double the volume of gas pumped by Russian state-owned gas giant Gazprom directly to Germany. Lawmakers of both US parties have overwhelmingly opposed the pipeline.
The US, as well as some European countries including Ukraine and Poland, said the project would deprive Kiev of transit fees as well as increase Moscow's leverage over Europe, where gas prices have been soaring.
Democrats emphasized that much of the work on the pipeline was done under the previous administration.
"This is the Trump-Putin pipeline," said Senator Robert Menendez, a New Jersey Democrat and sponsor of the rival Democratic bill, which has yet to come up for a vote. "The Trump administration failed to act."
Agencies Via Xinhua