Nation launches its first rocket of the new year
By ZHAO LEI | CHINA DAILY | Updated: 2022-01-18 10:39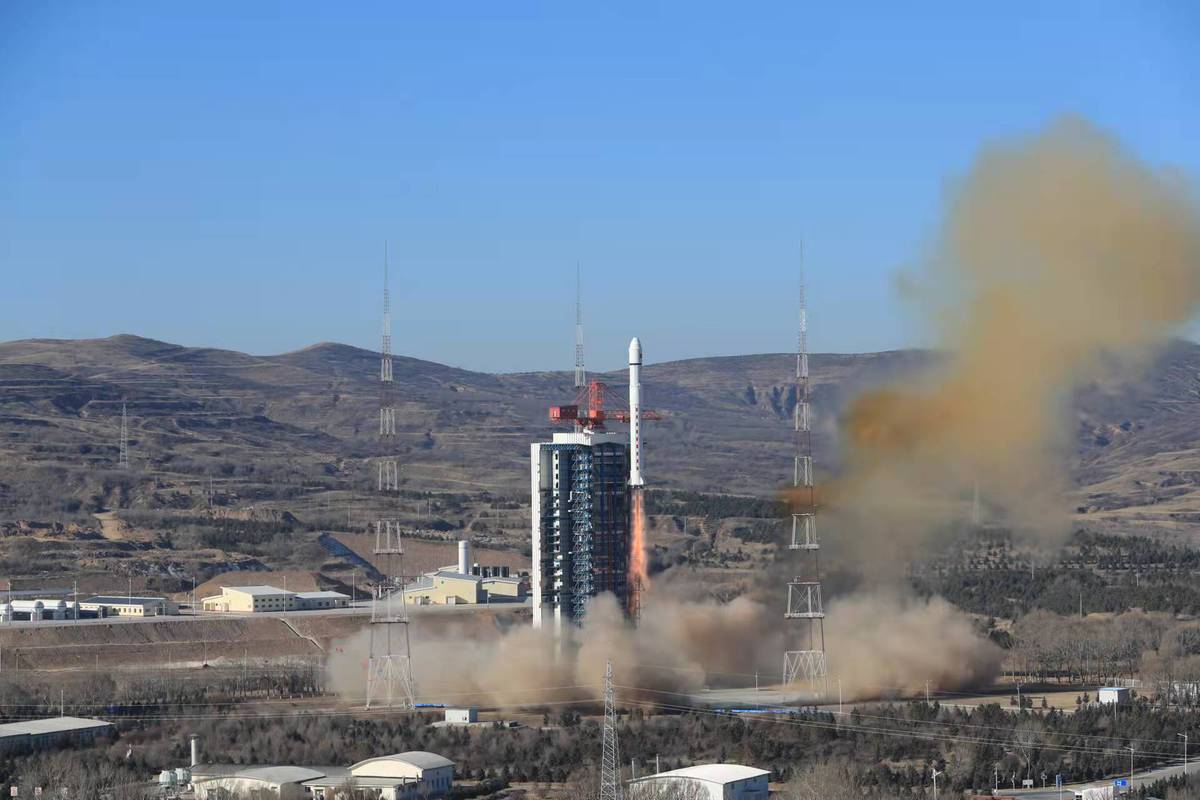 China launched a Long March 2D carrier rocket on Monday morning, kicking off the country's space program for the year.
The rocket blasted off at 10:35 am from the Taiyuan Satellite Launch Center in Shanxi province and then placed the Shiyan 13 experimental satellite in its preset orbit, China Aerospace Science and Technology Corp said in a statement.
Developed by the company's Shanghai Academy of Spaceflight Technology, the Long March 2D has a liftoff weight of 300 metric tons and is capable of transporting multiple satellites to different orbits. It has a carrying capacity of 1.2 tons to a typical sun-synchronous orbit at an altitude of 700 kilometers, a space often occupied by weather or remote-sensing satellites.
It was China's first rocket launch of the year and the 406th mission of the Long March rocket family.
CASC said the mission marked the beginning of its schedule of space missions in 2022, which is expected to include more than 40 launches.
Among the scheduled launches this year, the most important ones will be the six needed by the Tiangong space station program. They will be tasked with deploying the Shenzhou XIV and XV mission crews to the Tiangong station, which is now circling the Earth in a 400-km-high orbit, transporting the Tianzhou 4 and 5 robotic cargo spaceships to the station for refueling and resupply operations, and sending two large space labs to dock with Tiangong.
Last year, CASC carried out 48 launch missions with its Long March rockets, which are the pillar of China's space transportation. All the missions were successful, making Long March the world's busiest launch vehicle family in 2021.
China conducted 55 orbital launches last year, more than any other country. The United States ranked second with 51.
Wang Yanan, editor-in-chief of Aerospace Knowledge magazine, said that in addition to CASC, another State-owned space contractor-China Aerospace Science and Industry Corp-will also carry out several launches with its Kuaizhou-series rockets this year.
Meanwhile, multiple private enterprises have arranged launch missions for their rockets this year, he said, noting that the most important flight in China's private space sector will be the maiden launch of the ZQ-2 carrier rocket developed by Beijing-based LandSpace.
"If the launch succeeds, the rocket will become the largest and most powerful privately built rocket in China and will revolutionize the nation's private rocket industry," he said.