Critical to err on the side of caution: China Daily editorial
chinadaily.com.cn | Updated: 2022-01-18 20:57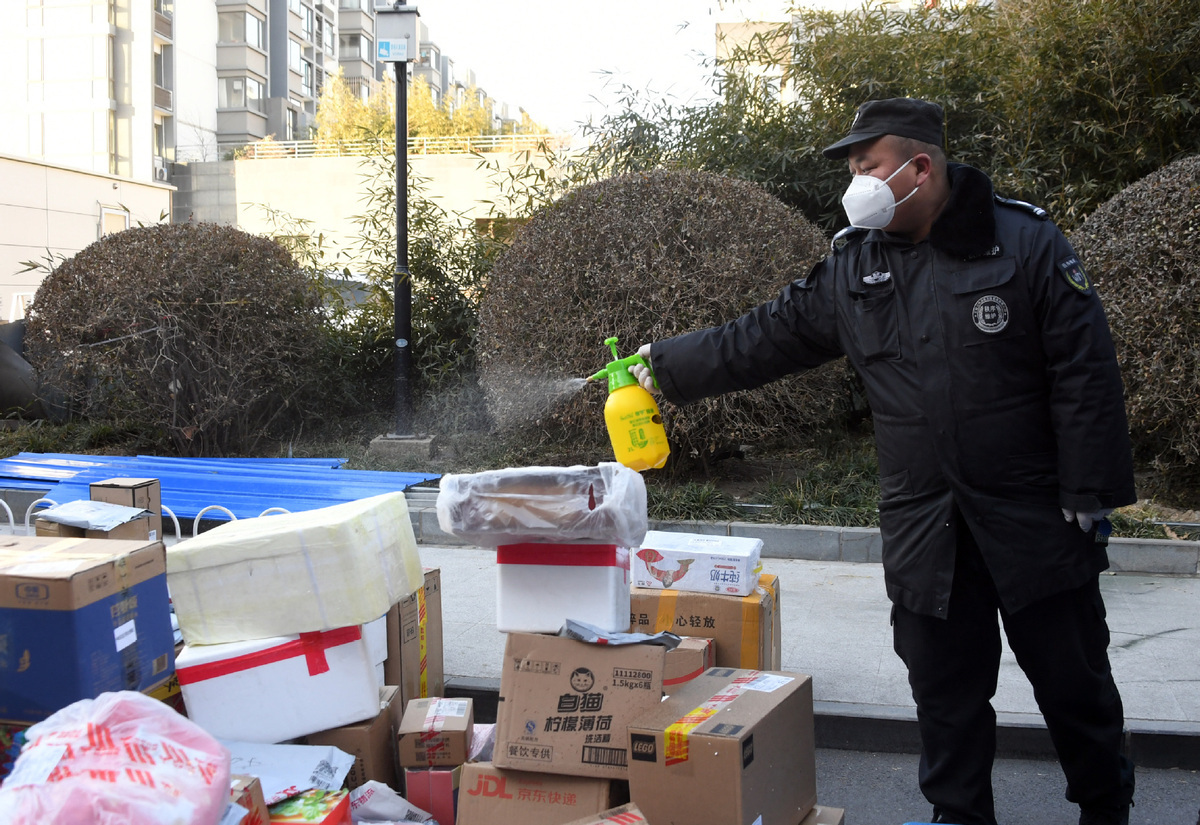 With 127 new local cases detected nationwide on Monday, Vice-Premier Sun Chunlan called for swift responses by local governments to contain any local infections. Such a requirement is essential to successfully implement the country's dynamic anti-COVID policy that is characterized by a rapid response to any detected infection, targeted containment of close contacts, and effective treatment of COVID-19 patients to prevent community infections. What has happened in Tianjin, where Sun was carrying out a fact-finding mission from Wednesday to Monday, being a case in point.
The first Omicron infections in the country were detected in the city next to Beijing on Jan 8. Nucleic acid tests were conducted immediately in the areas concerned and the contacts and indirect contacts of those infected were placed under medical observation. In just 10 days, the number of cases had dropped from several dozen a day to 18 on Monday.
It is the timely prevention and control measures that have enabled the country to confine the spread of the virus within a small area every time any infections have been detected. As a result, the wide spread of the virus has been prevented, and therefore the normal running of the economy has been guaranteed and so has normal life for most residents.
With the Lunar New Year only two weeks away, it is of the utmost importance that anti-epidemic authorities at all levels throughout the country are highly alert to ensure that any infections are detected as quickly as possible.
The Spring Festival holiday is an occasion for family reunions. The rapid increase of trips by trains, buses and planes before and after the festival will increase the chances of the virus being spread by people who are infected but show no symptoms and so have no knowledge they are carrying the virus. That explains why Vice-Premier Sun requires local anti-epidemic efforts to expand the scope of screening in key sectors and key sites to ensure the early detection of infections.
It is the country's dynamic prevention and control policy and its strict and effective implementation that have guaranteed the normal running of the economy and kept the disruption of life for residents to the minimum.
It is the success the country has achieved in its response to the COVID-19 pandemic that has made it possible for residents to travel home for Spring Festival family gatherings.
It is all the more important therefore for every individual to treasure what has been achieved against COVID-19 by playing their part. Everyone should strictly observe the prevention and control measures such as wearing masks when in public, washing hands frequently and avoiding gatherings with strangers whenever possible, and adhere to the anti-epidemic requirements.
As far as the defense against the virus is concerned, to err on the side of caution should be the principle for the whole of society. This should be particularly so during Spring Festival.