Short-term carriers of US hopes: China Daily editorial
China Daily | Updated: 2022-01-19 08:09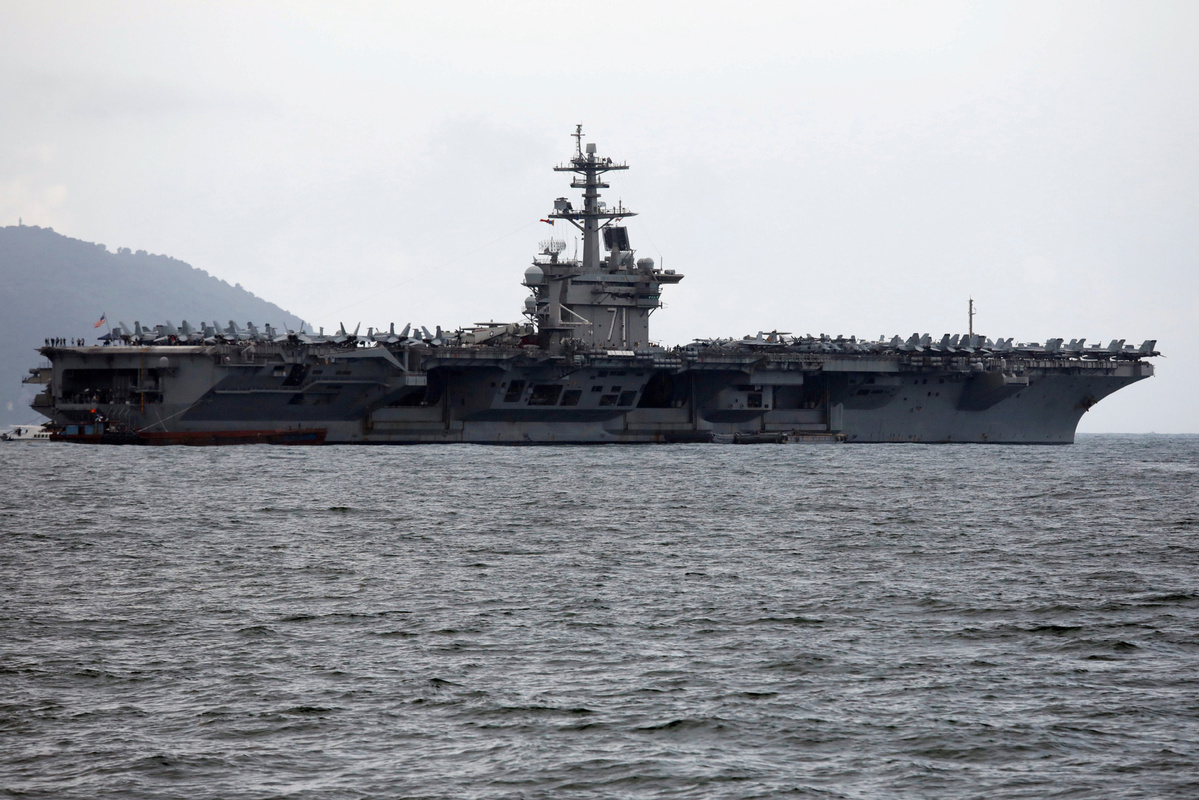 The United States will continue to focus on "great power confrontation" in the Asia-Pacific region this year, and it will carry on deploying military forces around China. According to reports, the United States now has three aircraft carrier strike groups in the waters near China. And it has not only strengthened cooperation with Japan and Australia, but also dragged other members of the North Atlantic Treaty Organization to the region.
With the Regional Comprehensive Economic Partnership coming into effect on Jan 1 in which China plays a major role and to which the US is not a party, the US is making a show of force to try and influence the decision-making of these countries.
In particular, it hopes to influence the upcoming presidential election in the Philippines later this year. After its incumbent president Rodrigo Duterte's term ends, the US hopes that the Philippines will have a new president who adopts a more pro-US attitude, so as to help Washington increase its pressure on the South China Sea issue and the Taiwan question.
But it should be noted that the presence of three US aircraft carriers around China will not last long. First, the USS Ronald Reagan usually goes into its maintenance period between January and April every year. Second, the USS Abraham Lincoln might be deployed to the Middle East, as there is currently no US aircraft carrier there. Third, the USS Carl Vinson has already exceeded its service period for over half a year and might need to go back to the US for maintenance purposes within two or three months.
In other words, there might be three to four months in which the US has no aircraft carrier stationed in the Asia-Pacific, although now it has three.
Nonetheless, the deployment of three aircraft carriers in the waters around China shows that the main goal of the US is to continue to exert pressure on China by disrupting the South China Sea issue and interfering in the Taiwan question. This is contrary to the words of Kurt Campbell, deputy assistant to the president and coordinator for Indo-Pacific Affairs on the National Security Council, who said that the US seeks to coexist with China in the Indo-Pacific region. But that is not surprising, US officials are adept at uttering words that do not match the country's deeds.