Lithuania's bid to hijack Sino-EU ties futile: China Daily editorial
chinadaily.com.cn | Updated: 2022-01-19 19:59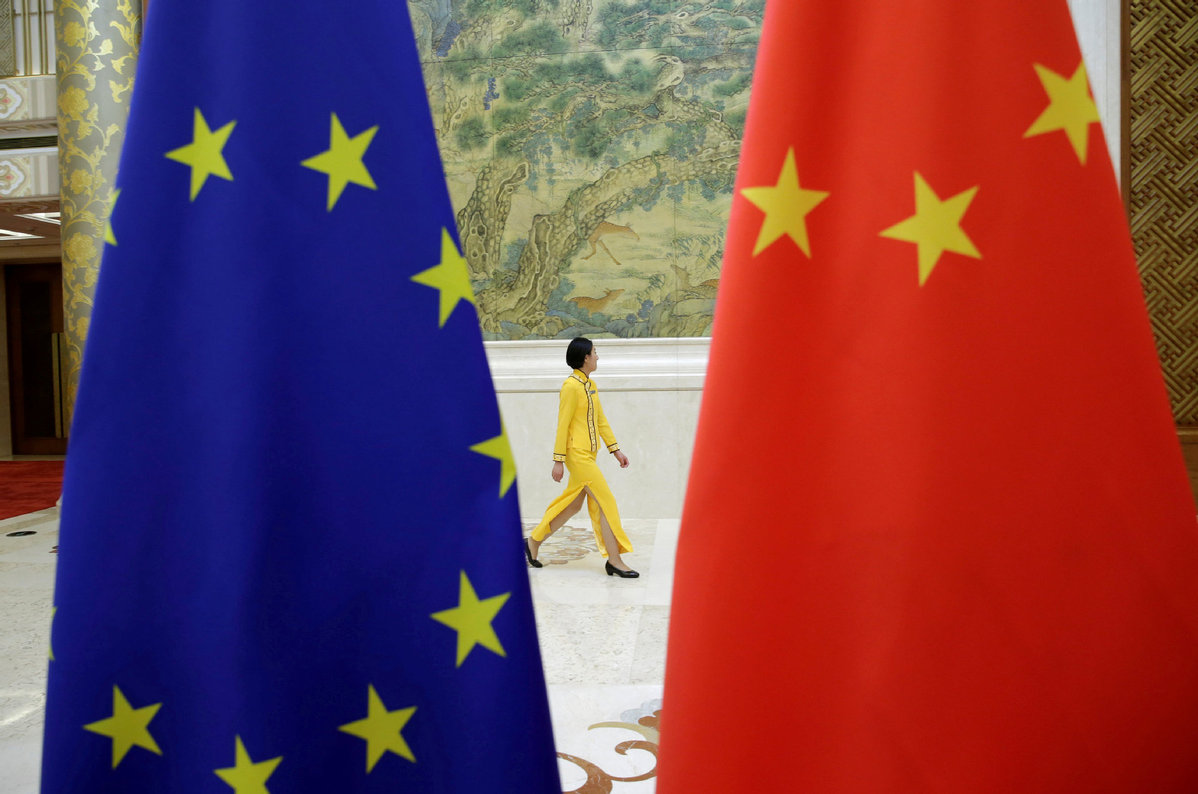 Lithuania's relations with China are in deep trouble due to the Baltic country allowing Taiwan to open a representative office under its own name in the capital, Vilnius, last year. As a result, it has had to bear the consequences, both political and economic. Sino-Lithuanian diplomatic relations have since been downgraded to the level of charge d'affaires, and their business activities including rail freight have been brought to a standstill.
Yet instead of reflecting on its own mistakes and mending its ways to repair its ruptured ties with China, Lithuania, a European Union member, is trying to hold Sino-EU relations hostage by seeking to drag the bloc into its row with China.
Lithuanian President Gitanas Nauseda has described retaliatory measures taken by China against his country as "an attack, a kind of pressure on one of the EU countries", a scenario that Vilnius has to "signal very clearly to the EU". Its Foreign Minister Gabrielius Landsbergis has also called for unity among the 27 EU member states when it comes to relations with China. "The EU is strongest when all 27 member states act together along with EU institutions," he said.
China is the EU's largest trade partner, with their trade volume reaching more than $710 billion in 2020. The two sides have benefited tremendously from their ever-deepening economic and trade ties, and seen eye to eye with each other on such issues as multilateralism and economic globalization. It is noteworthy that throughout the years of increasing cooperation, the upholding of the one-China principle has always been an important political foundation for Sino-EU relations.
All this has served as a guarantee that smooth development of China-EU relations will not be easily derailed as a result of divisive gimmicks played by some anti-China politicians in certain EU member states. Thus despite repeated calls by Vilnius for the EU to take "concrete actions" against China, there were no new measures announced after a recent two-day session of the bloc's 27 foreign ministers in France. Rather, the foreign ministers expressed the hope to "de-escalate" Lithuania's dispute with China ahead of a summit meeting with Beijing scheduled before the end of March.
Differences do exist, of course, between China and the EU. For instance, their Comprehensive Agreement on Investment, reached in December 2020, is still waiting to be ratified by the European Parliament because of alleged human rights abuses in Xinjiang. But so long as the two sides uphold the principle of equality and mutual respect, they will eventually find a solution because their common interests far outweigh their differences.
Lithuania must stop its attempt to pit the EU against China, because it will only invite more troubles for itself.