Tireless laborer with COVID inspires many
By Zhang Yangfei | chinadaily.com.cn | Updated: 2022-01-20 23:46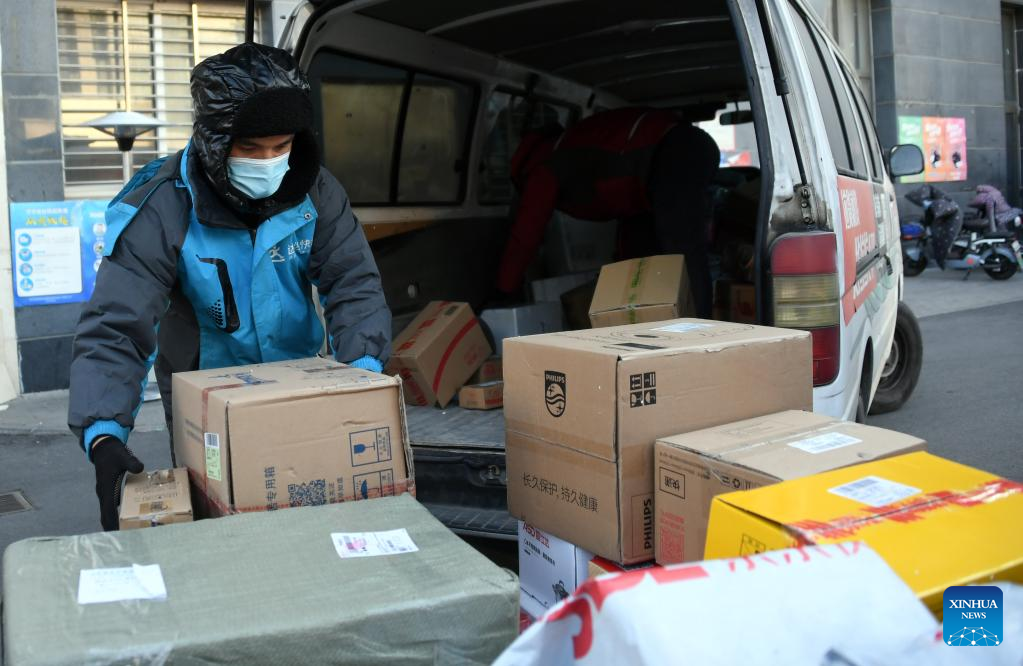 A middle-aged COVID-19 carrier has elicited an outpouring of sympathy from millions of netizens, not for contracting the virus, but for revelations about the hard life he endures to make a living.
Yue, 44, carries building materials at construction sites, and his work patterns were revealed when the history of his movements was released on Wednesday.
On Jan 12, he worked from 11 pm to 3:40 am the next day at a theater in Beijing's Chaoyang district, before moving on to a job at a residential building in the same district from 7 pm to 8 pm. He then traveled to Haidian district and labored at a shopping mall from midnight until 5 am.
Yue said most of his porter work at construction sites is done at night due to restrictions on transporting building materials. Over a two-week period, he did not take a day off, even for the New Year's holiday.
On Monday, Yue was tested for COVID-19, and on Tuesday the results came in that he had the virus.
On Wednesday, the Beijing Health Commission held a news conference about new COVID-19 cases, and they mentioned Yue and gave details of his movements.
Yue is currently receiving treatment at a designated hospital for COVID-19 patients.
The history of Yue's movements has stirred debate on the internet, with some saying that his is the bitterest existence they have heard about.
"I literally burst into tears when I learned of this man's travels as I watched the news conference," one netizen wrote.
Lai Ying, a 25-year-old university student in Beijing, said: "His life is all about running around. His bitter story may be happening around us every day".
The Beijing Health Commission releases all the travel histories of confirmed COVID-19 patients as part of epidemiological surveys, to locate close contacts.
Many people said the Beijing epidemiological surveys, together with similar ones released in other cities, demonstrate how diligent and hardworking ordinary Chinese people are.
In December 2020, Beijing's Shunyi district reported a COVID-19 cluster. According to the epidemiological surveys, the first confirmed patient, a 34-year-old man living in the district, commuted 3 hours a day to work in Haidian. In his spare time he babysat his child and prepared for exams.
Other Shunyi cases included one person who worked at a company during the day and part-time at a courier station at night. Another person worked as a car-hailing driver from 6 am until midnight.
In June, an epidemiological survey in Shenzhen, Guangdong province, traced one man who lived in neighboring Dongguan. In the morning he took his child to kindergarten and then commuted 2 hours by bus and subway to work in Shenzhen.
In November, during an outbreak in Dalian, Liaoning province, a worker confirmed to be infected with the virus, traveled to three communities and three stores in a single day to repair home appliances.
"This is what ordinary life is like. Ordinary days are the most real, and ordinary life is the greatest," one netizen said. Another netizen said, "How can China develop so fast? Because we have so many hardworking people like them."
Chen Xin, a 29-year-old Shanghai resident, said Yue deserves respect. "People like Yue are the builders of our cities. They are the force supporting the city and society," she said.
Lei Min, a Beijing resident, said: "People shouldn't forget that behind the 24-hour nonstop operation of bustling Beijing is the dedication and perseverance of countless ordinary people."
Faced with huge public attention and sympathy, Yue was unfazed. In an interview with China News Weekly, he said: "I don't feel I am to be pitied. I just do my job, with my own hands, to earn a living for myself and my family."
Li Hongyang contributed to this story.