Increased supervision boosts coal mine safety
By HOU LIQIANG | China Daily | Updated: 2022-01-21 09:09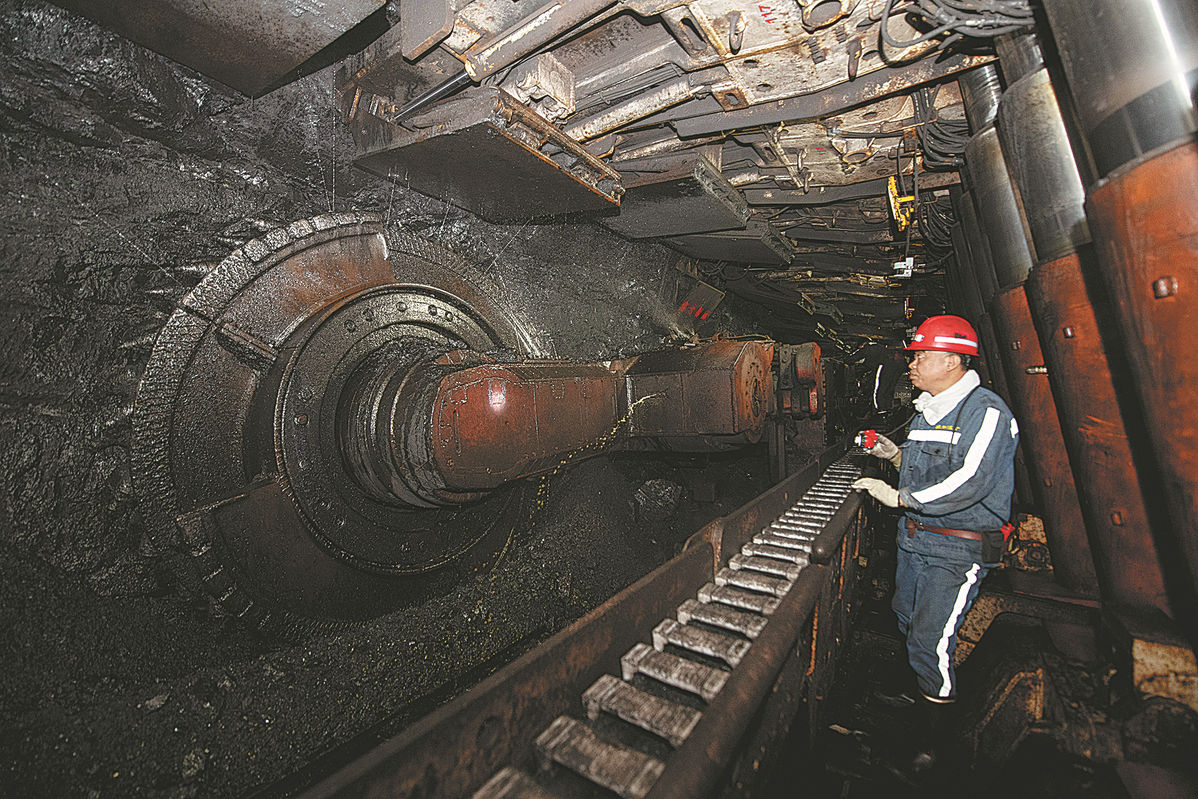 Surging prices and need for winter heat spur production at illegal operations
To eliminate emerging safety hazards due to surging demand for coal, the Ministry of Emergency Management has vowed to intensify a crackdown on illegal coal mining, as well as enhance supervision of mines tasked with helping meet demand.
"The number of illegal mining cases is rising with strong momentum," Su Jie, a ministry official said at a news conference on Thursday, citing a case in Shanxi province in which 22 people were trapped following a flood at an illegal coal mine on Dec 15 in Duxigou village, Xiaoyi county. After working nonstop for about 45 hours, rescuers managed to lift all the trapped workers to the ground, but two of them were dead.
The illegal mine was located in an "extremely secretive" area. Aside from building a wall to conceal the mine, the miners covered the exit of its channel with steel plates and also placed dirt and weeds over it.
The accident happened after the price for the most commonly traded thermal coal hit a record high of 1,982 yuan ($312) a metric ton on Oct 19. It has since fallen significantly thanks to government efforts to increase supply during the winter heating season.
Su said the ministry held a video conference the second day after the accident and had rolled out a series of measures to root out illegal mining.
Sixteen teams were established to carry out surprise inspections in major coal production areas, and 14 groups of officers were dispatched to other areas to conduct law enforcement, she said, adding local authorities were ordered to comb every township under their jurisdiction to unearth violations.
The ministry has also strived to help increase coal output. Aside from recently approving 1,677 new coal mines, it gave the green light to 207 other ones to increase production, she said. In total, the mines can help increase the country's annual coal production capacity by 310 million tons.
Su vowed continued efforts to enable more coal mines to start operation or increase production. The ministry will also offer guidance to some coal mines with safety hazards so that they can address their problems and start production, she said.
In another move to ensure safety, the ministry will urge parent companies to dispatch dedicated work groups to oversee the operation of their mines, she said.
The country had fewer deaths from workplace accidents last year, according to Shen Zhanli, a ministry spokeswoman.
A total of about 34,600 workplace accidents happened across the country in 2021, down 9 percent year-on-year, she said. Casualties decreased by 4 percent to 26,300.
"No especially serious accidents happened in the country during the year," she added.
In China, especially serious accidents usually refer to those that claim more than 30 lives, seriously injure over 100 or cause economic losses that exceed 100 million yuan.