Plane malfunctions but lands safely
By Zou Shuo | chinadaily.com.cn | Updated: 2022-01-21 11:05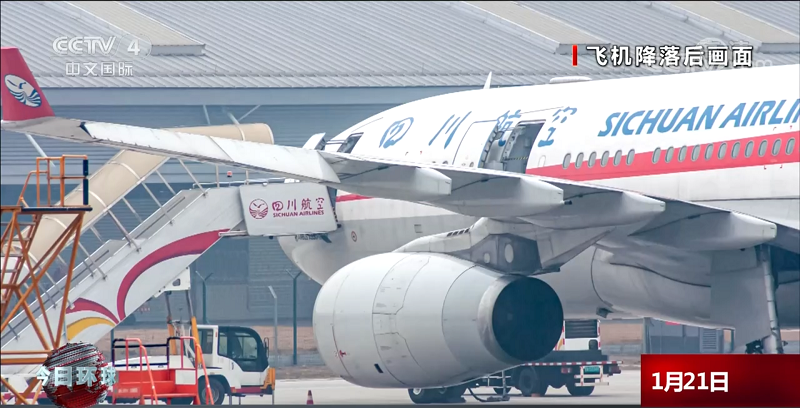 An engine malfunctioned on a passenger flight on the way from Beijing to Chengdu, Sichuan province on Thursday, but the plane landed safely, China Central Television reported on Friday.
Sichuan Airlines flight 3U8884 issued an emergency 7700 code after one of its engines stopped working, according to CCTV, citing an announcement from the Southwest Regional Administration of Civil Aviation Administration of China.
The crew followed safety protocols and the plane landed at Chengdu Shuangliu International Airport at 2:47 pm with everyone on board.
Dealing with engine malfunction is a routine part of training for crew and any professionally trained pilot is capable of handling such a situation, the administration said.
The 7700 code indicates that a flight has encountered an emergency situation and allows air traffic control to single-out the flight to better deal with the situation.