Long March 8 arrives in Wenchang pending launch
By ZHAO LEI | chinadaily.com.cn | Updated: 2022-01-21 16:56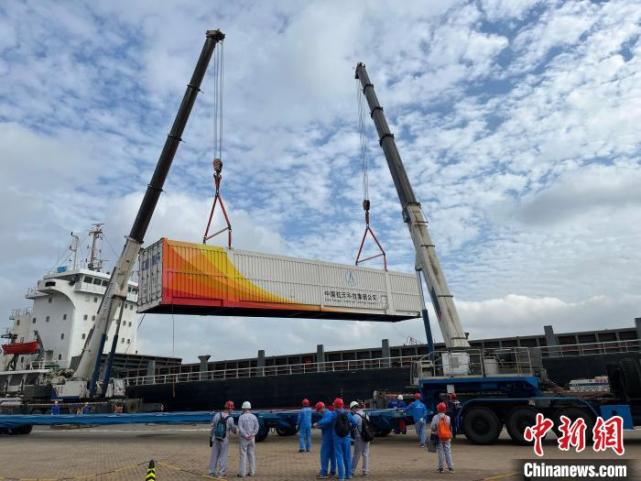 A second Long March 8 carrier rocket arrived at the Wenchang Space Launch Center in Hainan province on Friday morning, according to the China Academy of Launch Vehicle Technology.
It was carried in pieces to the center by ship from Tianjin, a northern coastal municipality and home to the launch vehicle's manufacturing complex, on a journey that took about a week to complete, said the Beijing-based academy, which is part of State-owned conglomerate, the China Aerospace Science and Technology Corp.
The rocket will be reassembled at the center and undergo final tests before blasting off in late February or early March.
The Long March 8, the youngest member of China's Long March rocket family, conducted its maiden flight in December 2020 at Wenchang.
The 50.3-meter rocket has two core stages and two side boosters. With a liftoff weight of 356 metric tons, it is capable of lifting payloads of up to 4.5 tons into a sun-synchronous orbit 700 kilometers above the earth's surface, or satellites weighing up to 2.8 tons to geostationary transfer orbit.
The Long March 8 is capable of transporting spacecraft to different orbits ranging from low-Earth to transfer trajectories to other celestial bodies, but its main task will be placing satellites in sun-synchronous orbit to cater to surging launch demand from commercial satellite companies at home and abroad, according to its designers.
In addition to Wenchang, Long March 8 can also be launched from the Jiuquan Satellite Launch Center in the northwestern Gobi Desert.
Research and development on the rocket started in 2017 and took about three years to complete. The first Long March 8 was built last October.