Close encounters with daily life
By Lin Qi | China Daily | Updated: 2022-01-22 09:05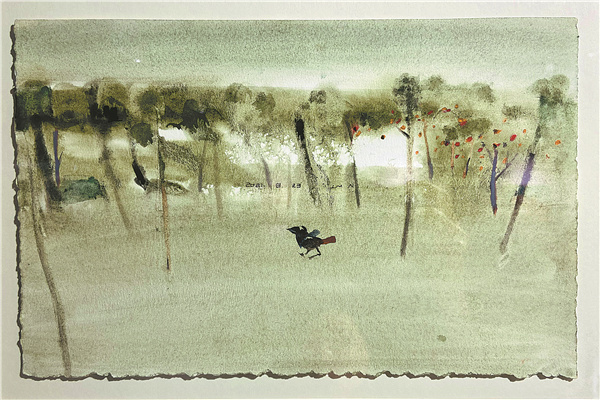 "For me, painting is a healing process. It is something grounded on my understanding of culture, love and beliefs," says Beijing-based artist Liu Maonian.
"Painting is lighthearted, pure and simple. All you need to do is to express yourself clearly, as long as you see images and scenes in your mind."
Liu's one-man show in Beijing, Nian Nian You Yu (An Encounter With Liu Maonian), displays more than 100 oil paintings, watercolors and mixed-media works, which review his creations over the past decade. Liu says hopefully his sincerity of experiences in art and life can also bring comfort to people facing difficulties in this time of pandemic. The exhibition runs at the Hanjian Fine Art Gallery in Beijing through March 25.
Liu's work presents a distinguished style in close association with his earlier years spent in Northwest China. He was raised in Huangling county in Shaanxi province, attended an art academy in the provincial capital Xi'an, and taught at university for years in Yan'an, before relocating to Beijing some 15 years ago.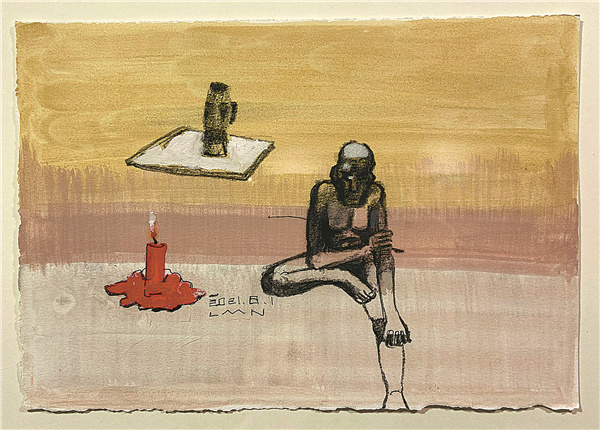 "I primarily center my work around the northwest and southwest, the mountains, sky and people there," Liu says.
For years, he journeyed to Tibet and Xinjiang Uygur autonomous regions, and Qinghai, Gansu, Yunnan and Sichuan provinces. In between these extensive trips, he created a distinctive vocabulary of art, drawing inspiration from the long history and rich cultural heritage from these areas, such as archaic painted pottery, bronzes and prehistoric cave art.
Liu adopted elements from these forms, as well as from local religions and folk tales to build a body of semi-abstract patterns of his own, rendering to his work a mysterious, primitive atmosphere.