Farewell to another bad apple in Hong Kong: China Daily editorial
chinadaily.com.cn | Updated: 2022-01-26 20:26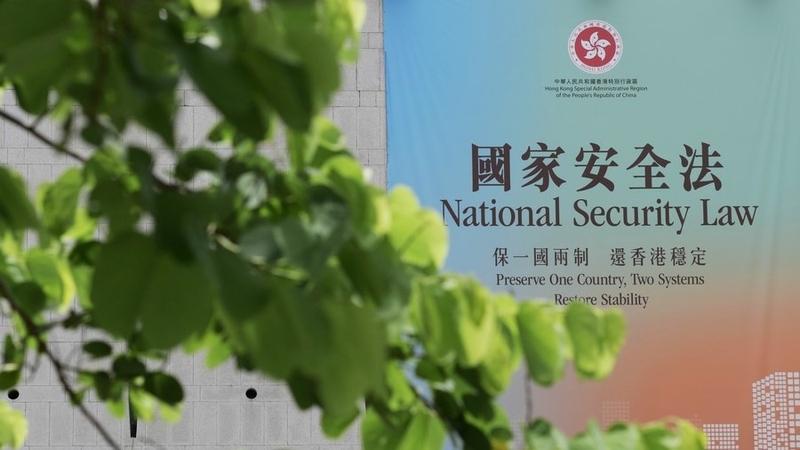 Commercial law specialist Victor Dawes' election as chairman of the Hong Kong Bar Association on Thursday last week reflects Hong Kong society's call for the body to play its due role as a promoter of the rule of law in the special administrative region.
Dawes replaces Paul Harris, who was a former city councilor in the United Kingdom. Trained as a barrister in the UK, Harris endorsed the so-called human rights cause in Hong Kong from the 1990s, launching the Hong Kong Rights Monitor with funding he reportedly received from the National Endowment for Democracy of the United States.
Elected chairman of the association in January last year, Harris openly defended the actions of the separatists and rioters who pushed the SAR to the brink of the abyss, and smeared the National Security Law for Hong Kong that quickly helped bring order back to the SAR after it was introduced at the end of June 2020.
No wonder many people, including Ronny Tong Ka-wah, former chairman of the association and Leung Chun-ying, former chief executive of the SAR, openly urged him to resign, as he was transforming a professional legal organization into a political tool of the US. Many senior members withdrew from the association to avoid being associated with him.
The nature of Harris' actions cannot be changed by the barrister's cloak he wore. No wonder some patriots in Hong Kong compare him and his clique in Hong Kong's legal field, including Philip Dykes, his predecessor as chairman of the association, to a "malignant tumor" in SAR society.
Saying that while the body would continue to speak out on issues relating to the rule of law, political matters should not be its concern, and the association will keep close exchanges with the SAR government after taking the top post of the association, Dawes has made it unequivocally clear that the operation of the association will come back onto the right track.
The election of the new chair of the association should drive home the message that the space for people like Harris to engage in political speculation by taking advantage of a professional identity in Hong Kong is being eliminated.
It is not only because of the implementation of the National Security Law for Hong Kong but also due to the awakening of the Hong Kong people, who now clearly recognize who has their well-being at heart.