Russian jewel shines for continent-hoppers
By Ren Qi | China Daily | Updated: 2022-02-01 15:04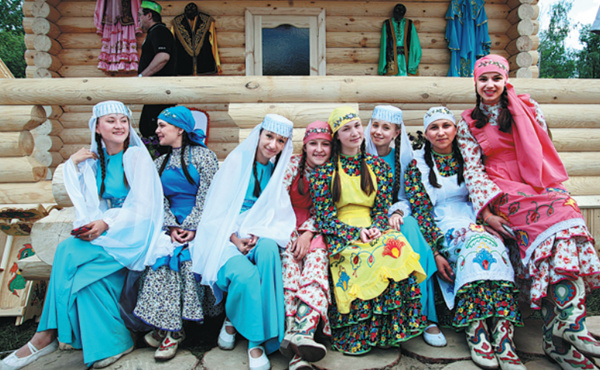 Russia's expansion brought with it an incorporation of cultures and political traditions to a greater extent than that managed by the powers of Western Europe. As a result, Kazan is renowned for its vibrant mix of Tatar and Russian cultures. In 2021, more than 3 million tourists visited the city, and the Kazan Kremlin remains the main point of attraction for tourists, official data showed.
The interplay between East and West serves as a crucial part of Russia's identity in the modern era. Indeed, Kazan is one of the most diverse cities in Russia, with its population of over 1.2 million people evenly split between ethnic Russians (48.6 percent) and ethnic Tatars (47.6 percent). When strolling through the city's streets, the Tatar and Russian languages can be heard in roughly equal measure, and Kazan's architecture mixes Eastern and Western styles throughout the city.
Nowhere is this diversity clearer than in the grounds of the Kazan Kremlin (there are multiple kremlins in Russia; the term simply refers to a fortified central complex, dozens of which can be found in cities across the country).