Russian jewel shines for continent-hoppers
By Ren Qi | China Daily | Updated: 2022-02-01 15:04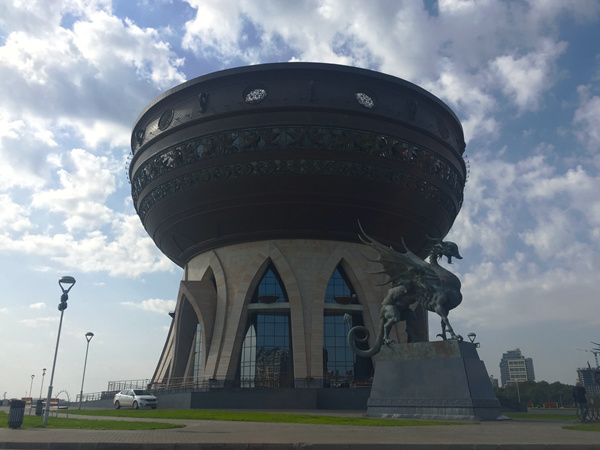 Even if you visit the city in the middle of summer, you will be delighted to discover it is far less crowded than Moscow and St. Petersburg. Kazan is the sixth-largest city in Russia. Nearly half of its residents are ethnic Tatars, so a visit allows you to experience the unique foods and traditions of Tatar culture. For those looking to explore more of Russia, you'll find rich rewards in the Tatar culture, impressive architecture and tranquil parks that make Kazan worthy of a visit.
According to one story, the city was founded more than 1,000 years ago as the northern outpost of what was then known as Volga Bulgaria. As a prosperous trading state, Volga Bulgaria's convenient location on the Great Volga Route allowed it to trade with the countries of Scandinavia and its southern neighbors. At the time, the city of Bulgar was the largest in Europe.
The 13th and 14th centuries were a time of rapid growth for Kazan. The production of earthenware, leather goods and weapons took hold, and due to its location at the intersection of several trade routes, trade relations developed with the West and the East, and to the North and the South.