Doctor-referee helps athletes in more ways than one
By ZHOU HUIYING | China Daily | Updated: 2022-02-15 08:42
Stomatologist studied hard for the Winter Olympics, honored by appointment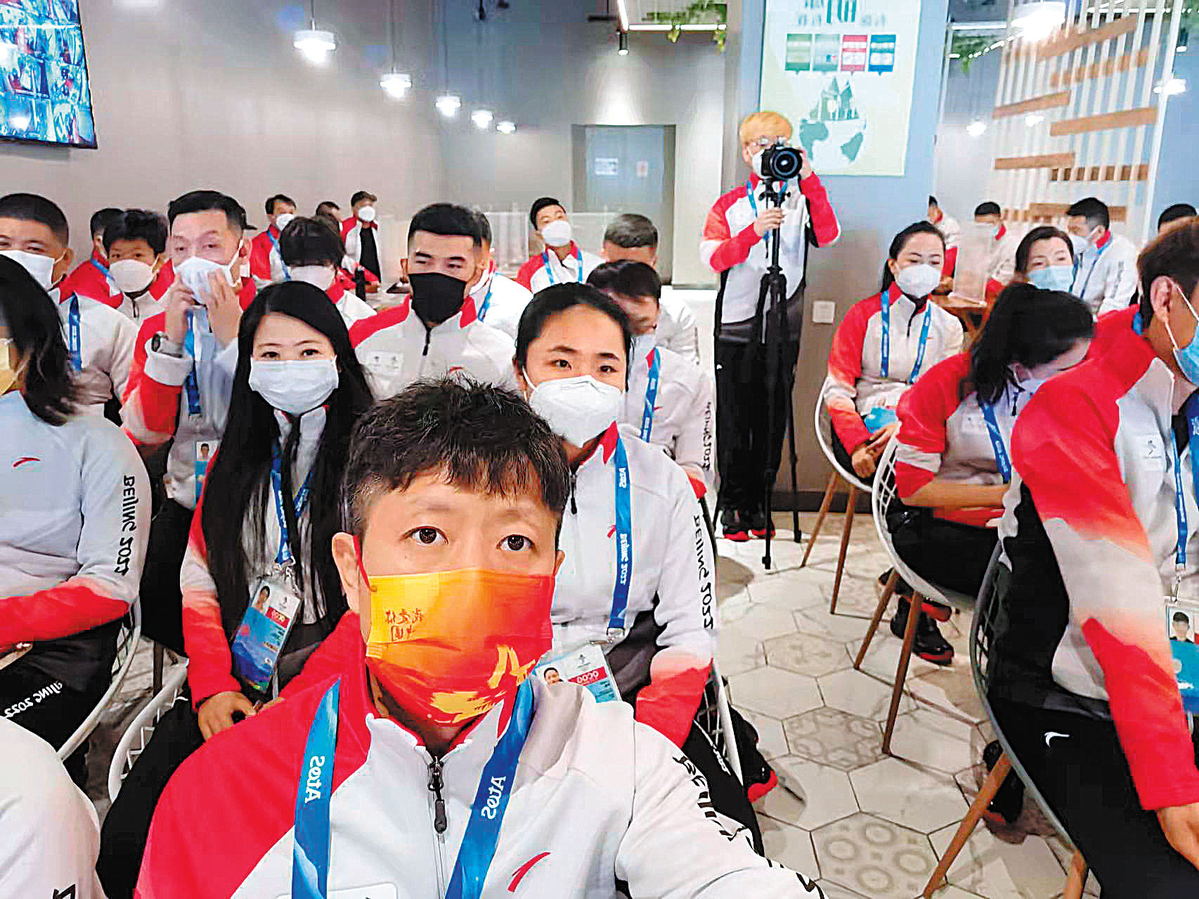 Liu Xin arrived in Zhangjiakou's Chongli district in Hebei province on Jan 21 to begin his job as a referee at the Beijing 2022 Winter Olympic Games.
The 39-year-old stomatologista specialist in oral medicine-from the First Affiliated Hospital of Harbin Medical University in Heilongjiang province, was appointed chief referee for the starting lines of the slopestyle freestyle skiing and half-pipe freestyle skiing events.
"For the past 14 years, I have refereed in different skiing competitions, including some important international events," he said. "However, I still felt nervous and excited when I got the official invitation on Jan 6 to participate in the Winter Olympics from the General Administration of Sport of China. I'm also proud of taking part in the event in our country."
Liu began learning Chinese martial arts at the age of 6 to strengthen his body. He was athletic.
"I was delighted to discover that there was a martial arts association at Harbin Medical University after I was admitted in 2001," he said.
"I joined and kept training during my five years at the university."
He won the province's college student martial arts championship.
In 2006, Liu volunteered to help with an international college skiing competition at Yabuli ski resort in Heilongjiang, where he had his first taste of skiing.
"Standing at the starting line of the international skiing competition for the first time, I was instantly captivated by the track, which was over 1,000 meters above sea level," he said.
After the competition, he began to learn to ski and was able to quickly master the sport due to his years of practicing martial arts.
"Every time I saw professional athletes executing one difficult movement or another, I got excited," he said.