DJ goes viral for music choice at Beijing 2022 hockey arena
By Qiu Quanlin in Guangzhou | chinadaily.com.cn | Updated: 2022-02-25 15:20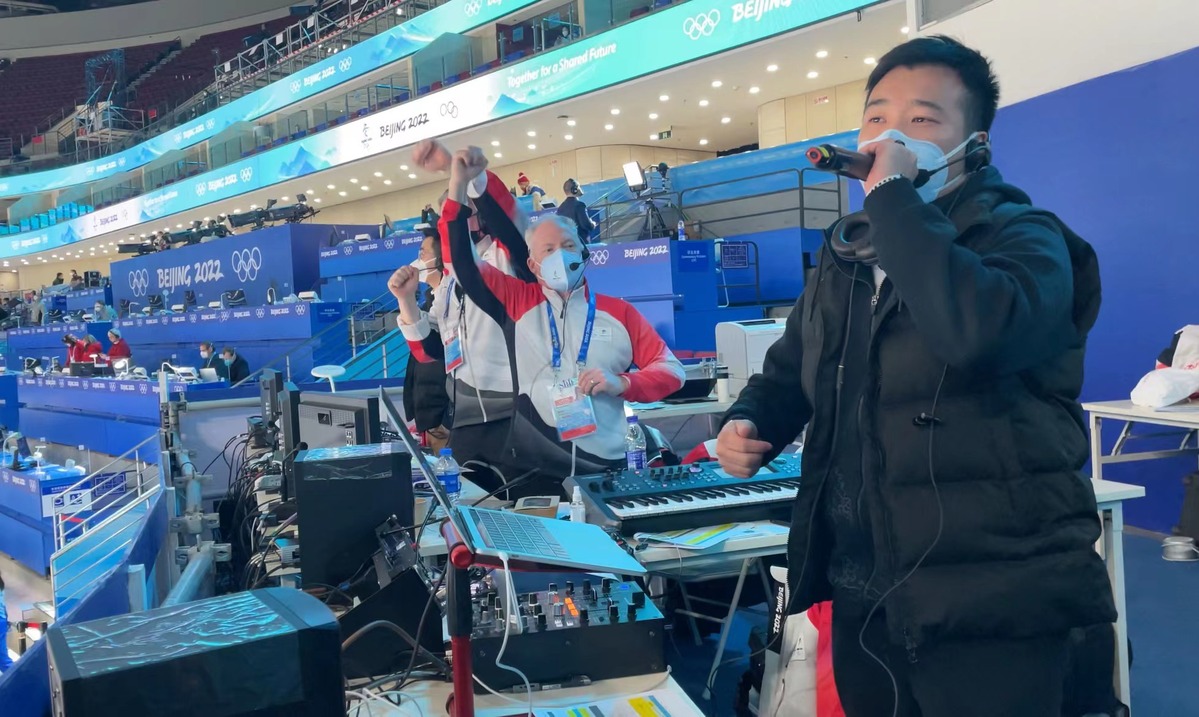 Chinese DJ Xie Xiao described his popularity at the Beijing 2022 Winter Olympics as "a beautiful accident".
Xie, 31, from Huizhou city in Guangdong province, was widely discussed online after playing Katyusha, a famous Russian folk song, at the half-time break of one of the Olympic ice hockey game.
Videos about Xie's play of the song quickly spread on China's instant short-video platforms, with clicks on TikTok exceeding 30 million.
"We would formulate a song list in advance according to teams participating in the game and the onsite atmosphere of competitions," Xie said.
As the music director of the ice hockey events at the Games, Xie said his team would play suitable songs for each team, hoping that athletes would be encouraged and motivated by hearing familiar music at the stadium.
Xie's popularity continued to be promoted online, after he played a Chinese pop song, A Man should Stand Strong, during a women's ice hockey match between China and Denmark on Feb 4.
"The DJ has many ideas on his mind and he has a rich world in his heart, motivating athletes to play their best in the competition by playing such wonderful songs," said Bai Yansong, a Chinese TV commentator.
Before becoming a DJ, Xie had been working for a local government-sponsored institution in Huizhou upon graduating from college in 2013.
"I often worked as a part-time DJ on weekends during some sports events," said Xie, who quit his job from the government-sponsored institution in 2015.
After receiving professional DJ training organized by the Guangdong Basketball Association in 2017, Xie gradually became a popular DJ in many sports occasions, including domestic WCBA and CBA championships as well as the 2019 FIBA Basketball World Cup.
"As part of the atmosphere of a stadium, sports display is an indispensable part of sports competition," he said.
Without the proper lighting and music, fans' appreciation and interest of sports events will be greatly reduced, Xie said.
In addition to the Beijing 2022 Winter Olympics, China will hold three more international events this year: the Universiade in Chengdu of Sichuan province, the Asian Games in Hangzhou of Zhejiang province and the Asian Youth Games in Shantou of Guangdong in 2022.
"I would like to participate in more sports events, to bring joy to audiences and support to athletes," he said.