Pandemic strikes at heart of China's vehicle production
By LI FUSHENG | China Daily | Updated: 2022-04-11 10:44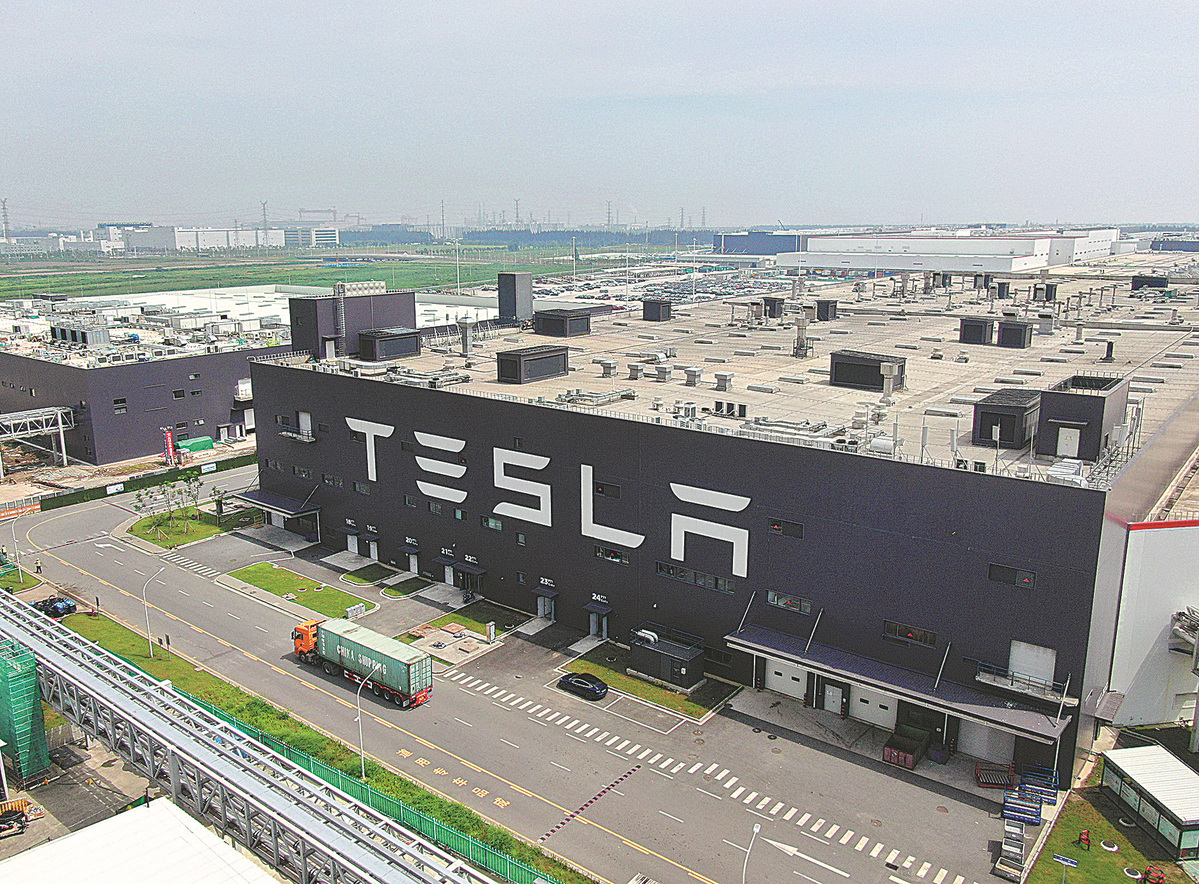 China's auto industry is suffering from the latest wave of the COVID-19 pandemic, which has hit two major car-producing cities: Shanghai and Changchun, capital of Jilin province.
Carmakers including Tesla, Volkswagen, Hongqi and Toyota used to produce at least 15,000 vehicles a day in those cities, but plants are now standing idle.
Production at Tesla's Shanghai factory, which produces cars for China and overseas markets, has stopped since March 28 when local authorities tightened measures to contain the spread of the Omicron variant.
Tesla normally manufactures 6,000 Model 3 and 10,000 Model Y cars per week at its Shanghai factory, the carmaker's first overseas plant, said Reuters citing a source at the carmaker.
"This was an exceptionally difficult quarter due to supply chain interruptions and China's zero-COVID policy," Tesla CEO Elon Musk said in a tweet earlier this month.
German car giant Volkswagen told China Daily that its joint venture with SAIC Motor halted production in Shanghai on April 1.
The carmaker did not say how badly it is affected but, in the same month last year, SAIC Volkswagen had produced more than 3,300 vehicles a day.
The production base, in Anting town in Shanghai's Jiading district, produces both gasoline cars including the Lavida sedan and electric vehicles including the ID.series.
"It started from auto suppliers, so we had to do so as well," a SAIC Volkswagen representative told China Daily.
Volkswagen's other joint venture, FAW-Volkswagen, has halted production. Based in Changchun, its suspension started in late March, said Volkswagen Group China.
A representative of FAW-Volkswagen said there is no schedule for work resumption now. The carmaker, which produces and sells Volkswagen and Audi cars, sold more than 5,000 vehicles a day in April 2021.
FAW's other plants, including those of Hongqi and joint venture FAW-Toyota, stopped production from March.
The group as a whole could produce more than 10,000 vehicles a day, based on calculations from its sales in the same month of 2021.
Key auto suppliers Aptiv and Thyssenkrupp closed their plants in Shanghai starting on March 29, according to Reuters. Yet SAIC's joint venture with GM has continued production by loop-line management, which mean workers sleep, live and work in isolation to prevent virus transmission. The joint venture produces Buick, Chevrolet and Cadillac vehicles.
The China Association of Automobile Manufacturers has not yet revised car sales estimates for this year. Earlier this year it said it could reach 27.5 million, up 5.4 percent from 2021.
Last week, the association said vehicle sales across the country were estimated to stand around 2.25 million units in March, down 11 percent year-on-year. Sales in the first quarter, 6.52 million, were up 0.5 percent year-on-year.