A celebration of traditional music
By Chen Nan | China Daily | Updated: 2022-04-16 09:55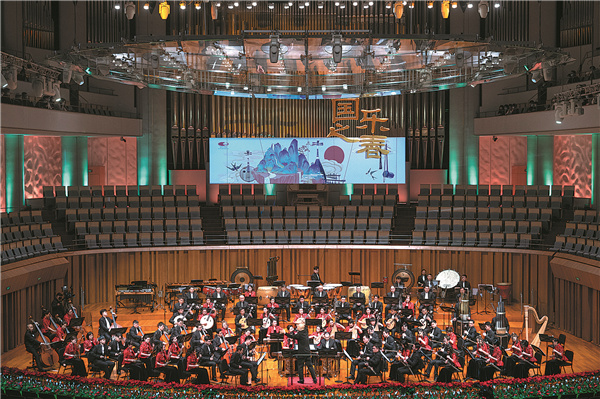 Festival will showcase the unique sound of our heritage.
Recognizing the rising popularity of traditional music, which has been winning a growing fan base among Chinese audiences, especially young people, the National Center for the Performing Arts has launched a festival, Spring of Traditional Chinese Music.
The opening concert, held on April 8, saw a performance by the China National Traditional Orchestra led by three conductors, Liu Sha, Lyu Jia and Li Xincao.
"For the first time, we performed with conductors who have never performed with traditional Chinese musicians," says Zhao Cong, president of China National Traditional Orchestra, who is also a veteran pipa player. "When we discussed that idea with the NCPA, we were all very excited."
Liu is the principal conductor of the orchestra. Lyu is the artistic director of the NCPA Orchestra and Li is the principal conductor of the China National Symphony Orchestra as well as the orchestra's president.
Each of the conductors chose music pieces they would like to perform. A piece from the Tang Dynasty (618-907), titled The General's Order, was conducted by Liu, Cloudy Mountains and Glimpses of Geese, a contemporary piece written by Wang Danhong was conducted by Lyu, and The Silk Road, also a contemporary work, composed by Jiang Ying was conducted by Li.