On long trip, flying friends well protected
By Wang Qingyun | China Daily | Updated: 2022-04-30 15:15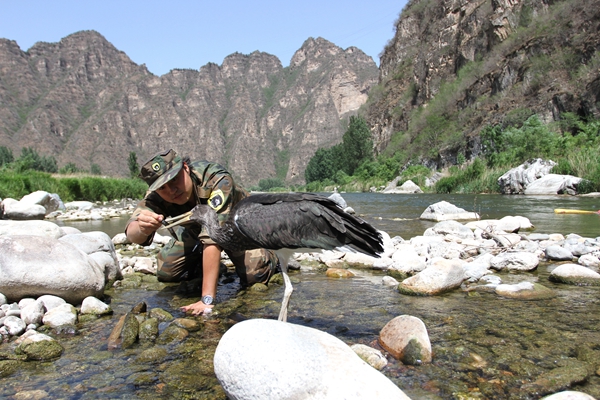 Brought up with birds and frogs, a man from Beijing goes extra mile for looking after wildlife.
Every spring and autumn, migratory birds shuttling between Poyang Lake in East China's Jiangxi province and Siberia spend a short time in Beijing before continuing their trip southward or northward.
Guanting Reservoir on the border of Zhangjiakou, Hebei province, and west of the Yanqing district of Beijing, is one of their habitats, where they stay for six weeks or so regaining their stamina.
Those months are also among the busiest for Li Li, founder of the Black Leopard Wildlife Conservation Station, and his co-workers. They need to monitor the number of birds in the reservoir, identify species and do health checks, and ensure they are not disturbed or hurt.
"We can tell how good the habitat is for the birds as well as the local biodiversity through analyzing these data," Li said, adding that the workers record the data and report them to the China Wildlife Conservation Association, which is led by the National Forestry and Grassland Administration.
The team's work includes deterring potential poachers, transferring weak or injured birds to veterinarians for treatment and replenishing food for the birds during bad weather, such as heavy snowfall that lasts for days.