Manufacturers embrace the digital economy
By FAN FEIFEI | China Daily | Updated: 2022-05-09 08:04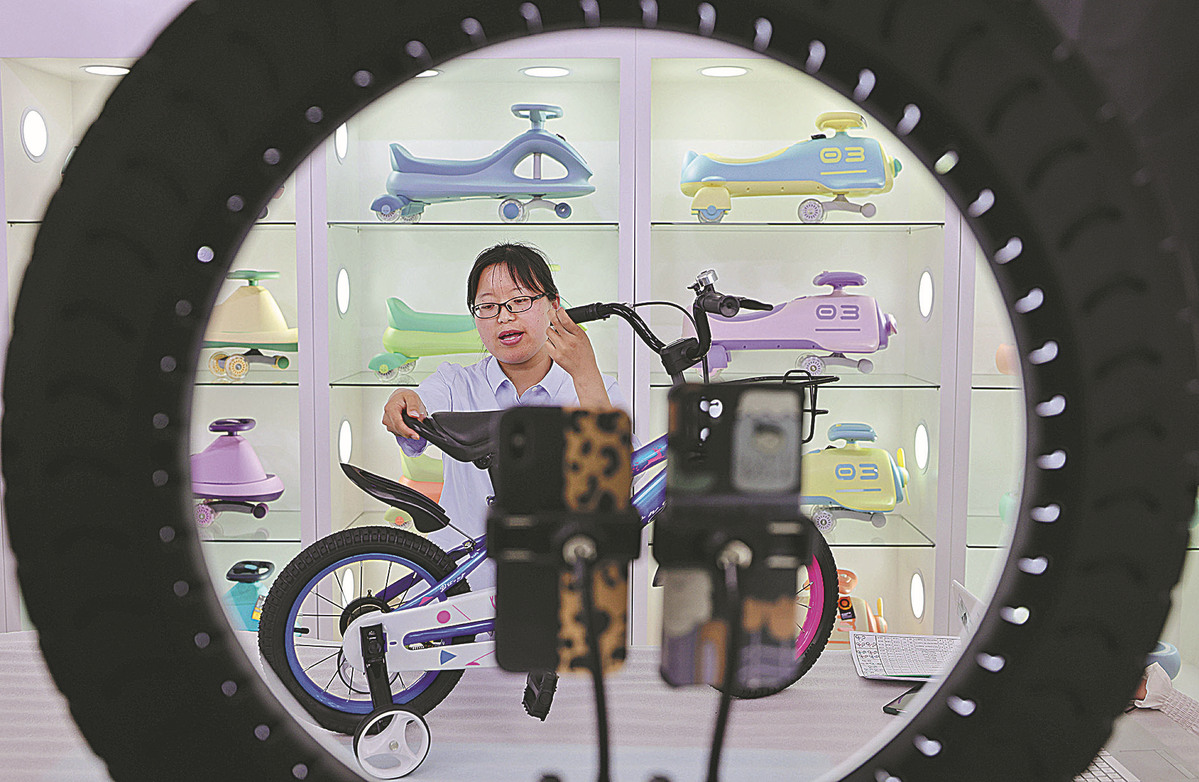 Important role
Xiang Ligang, director-general of the Information Consumption Alliance, a telecom industry association, said, "Digital technologies have played an increasingly important role in enhancing operational efficiency, cutting costs and improving core competitiveness of traditional industries."
He praised the intensified efforts to develop the digital economy, which has become a primary force propelling China's economic growth and accelerated digital and intelligent upgrades at enterprises.
Xiang added that the in-depth integration of digital technologies with the real economy will also further reinforce China's advantages in global supply chains and enhance the worldwide competitiveness of its enterprises.
Artificial intelligence, or AI, has become a key technology driving digital transformation and industrial upgrading. During the COVID-19 pandemic, AI-powered technologies have been used widely for source tracing of virus transmissions, virus detection, remote diagnosis and treatment, and resource allocation.
The size of China's AI industry reached 303.1 billion yuan in 2020, up by 15 percent from the previous year, according to the China Academy of Information and Communications Technology.
Robin Li, co-founder and CEO of Chinese tech giant Baidu, said AI technology is reshaping industries to become a transformative force revolutionizing human development over the next 40 years. In 2017, Baidu was chosen to lead the establishment of China's AI national laboratory on deep learning.
Wang Haifeng, Baidu's chief technology officer, said: "We are in the best age of technological innovation and industrial development.… The digital economy includes both digital transformation and intelligent upgrading, and industrial intelligence is a new stage of digital economy development."
Baidu said it will continue to innovate, make breakthroughs in key technologies, strive to achieve self-reliance in science and technology, and promote the deep integration of AI with industry.
Meanwhile, Tencent has launched an AI lab and made efforts to put fundamental research to practical use by applying AI to its key businesses, including medicine, social interaction, online games and cloud computing.
According to a circular issued by 12 central government departments, including the National Development and Reform Commission, China will accelerate construction of major new infrastructure projects, support telecom operators in speeding up 5G construction, and help industrial enterprises advance digital transformation.
Statistics from the Ministry of Industry and Information Technology show that the nation had established more than 1.4 million 5G base stations by the end of last year, accounting for over 60 percent of the global total. More than 650,000 of these stations were built last year alone.
Zhao Zhiguo, head of the ministry's information and telecommunications management department, said China has bolstered the application of 5G in sectors that include smart healthcare, education, energy, transportation, virtual reality, and augmented reality.
More efforts should be made to support enterprises to adopt 5G international standards, advance the construction of 5G networks, and expand application scenarios, Zhao added.