CDC: US drug overdoses hit high in 2020
By BELINDA ROBINSON in New York | China Daily Global | Updated: 2022-05-12 11:08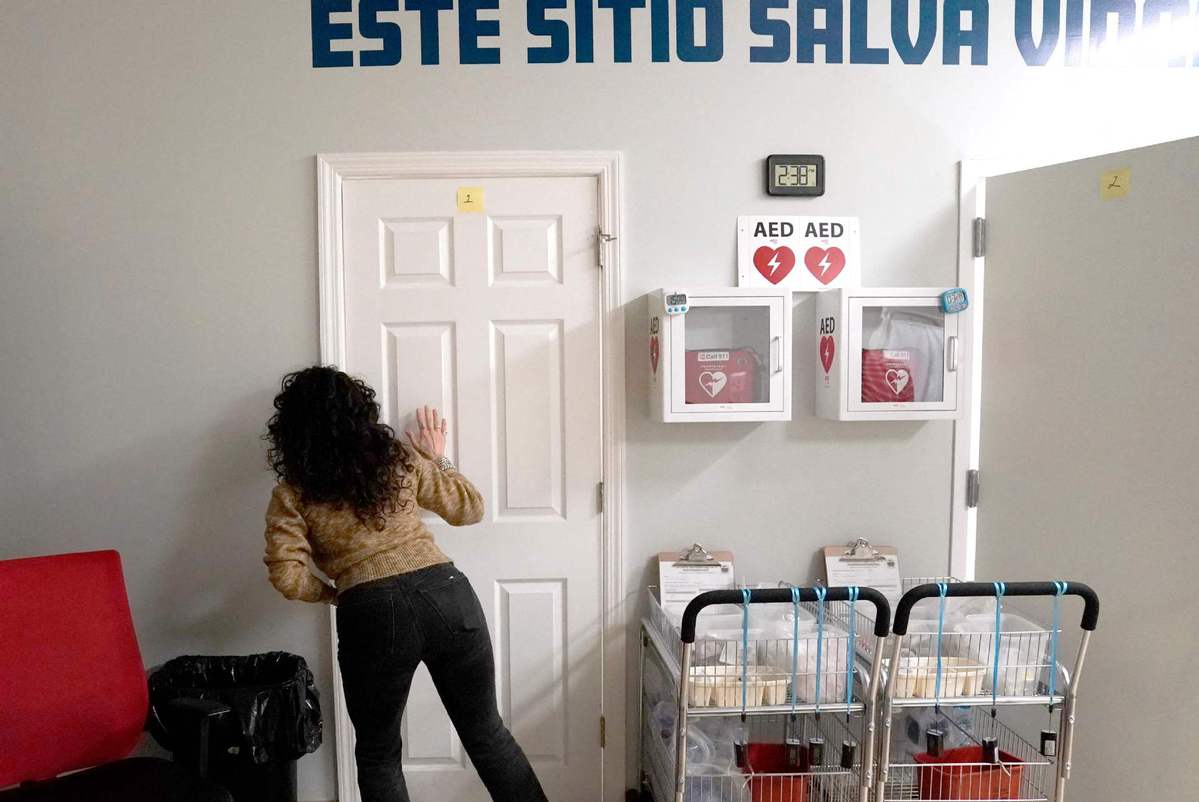 Drug overdose deaths in the United States reached a record 107,000 last year, the highest annual death toll — or one death every five minutes, and driven by illegally manufactured fentanyl and opioids, according to newly published data on Wednesday from the Centers for Disease Control and Prevention (CDC).
The provisional number of drug overdose deaths was up by nearly 15 percent over 2020, when there were 93,655, data from the CDC's National Center for Health Statistics (NCHS) showed.
At least two-thirds of the fatal overdoses involved a person using fentanyl or another synthetic opioid, the data showed. Overdose deaths from fentanyl were 71,238, a rise of 23 percent on 2020, the CDC said.
Alaska saw a 75 percent increase in deaths caused by drug overdoses in 2021 — the largest jump of any state. But in Hawaii, overdose deaths fell by 2 percent.
Dr Rahul Gupta, director of the White House Office of National Drug Control Policy (ONDCP), said in a statement: "It is unacceptable that we are losing a life to overdose every five minutes around the clock."
In the US, drug overdose deaths have been rising for at least two decades. The increase began in the 1990s, caused by opioids and heroin abuse.
Over the past several years, more drug overdose deaths have been attributed to illicit fentanyl, a highly addictive drug. Deaths from fentanyl climbed even higher amid the stress brought on by the coronavirus pandemic, research shows.
Dr Nora Volkow, director of the National Institute on Drug Abuse, told CNN: "This is indeed a continuation of an awful trend. Rates of overdose deaths have been on an upward climb for decades now, increasing at unprecedented rates right before the beginning of the COVID-19 pandemic in the US."
The number of drug overdose deaths were 50 percent higher in 2021 than in 2019, the CDC said. Between 2019 and 2020, overdose deaths rose by 30 percent.
Robert Anderson, chief of the mortality-statistics branch at NCHS, told The Wall Street Journal that he had "never seen anything like this", when it comes to the rise in deaths due to fentanyl.
Fentanyl, approximately 50 times the strength of heroin, has created havoc across the US during the so-called opioid crisis.
In its legal form, the drug is vetted by the Food and Drug Administration and was initially a strong pain medication prescribed to people with cancer.
But a deadlier illicit form of the drug made in Mexico by cartels (drug gangs) is smuggled through the US border in vehicles and later sold on the streets, according to US law enforcement.
Volkow added: "The synthetic opioid fentanyl has injected itself throughout our whole country. It's everywhere."
Deaths from cocaine and methamphetamines also rose last year, CDC data showed. There were nearly 33,000 deaths from meth, a rise of 34 percent over 2020. Deaths from cocaine were 24,500, a rise of 23 percent.
Joseph Friedman, an addiction researcher at the University of California, Los Angeles, found that illicitly manufactured fentanyl has become an increasing problem in the US because some are disguised in pills. Inexpensive fentanyl is often cut into other drugs without the buyers' knowledge.
"The net effect is that we have many more people, including those who use drugs occasionally and even adolescents, exposed to these potent substances that can cause someone to overdose even with a relatively small exposure," Volkow told The Associated Press.
This month, Ohio State University issued a warning over "fake Adderall" pills that were laced with fentanyl after one student who took them died, and two others were taken to a hospital.