Breakout moment
By Chen Nan | China Daily | Updated: 2022-05-14 06:49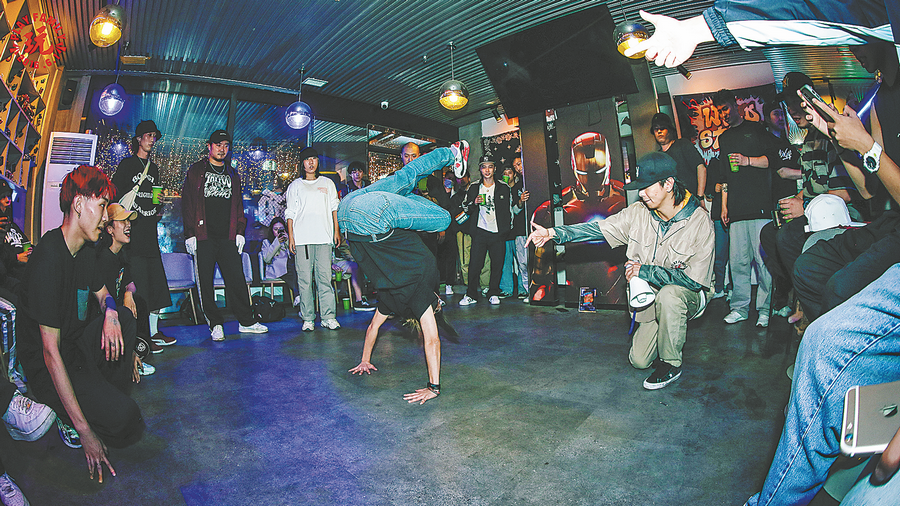 "Since the major fan base of street dance is young people, our vision is to build a healthy and professional environment for them to learn street dance," says Liu Sichong, vice-president of China Oriental Street Dance Group.
Liu fell in love with street dance when he was a middle school student. He was drawn to the dance moves, especially the "moonwalk", by Michael Jackson and started dancing by imitating. He was also interested in K-pop groups, such as H.O.T., which allowed him to gain exposure to more street dance moves.
"I was just blown away by the energy and expressive nature of the dance moves," recalls Liu.
However, his father, who worked with the law department in the government, was not happy with his son's interest.
"My father worried that I would turn out to be a 'bad boy' because he didn't like the way I dressed-loose, baggy outfits, and he didn't understand the beauty of street dance at all," Liu says.
Despite his father's opposition, Liu spent most of his spare time outside the classroom dancing. He not only danced by himself but also shared his passion for street dance with his classmates. He once danced with a group of classmates during the year-end school gala, which received warm feedback of the students and made him a topic on the campus.
Later, Liu studied finance at the University of International Business and Economics in Beijing, where he graduated in 2012. But he didn't stop pursuing street dance by joining in the university's street dance club and pursued a second major in music production. After graduation, Liu got a stable job and lived a regular life just like his father wanted. He spent his weekends teaching children to dance, as a way to continue his passion for street dance.
However, in 2013, he quit his job and fully devoted himself into running his own street dance studio, offering street dance training to both children and adults.