India's wheat ban alert of global famine: China Daily editorial
chinadaily.com.cn | Updated: 2022-05-16 19:59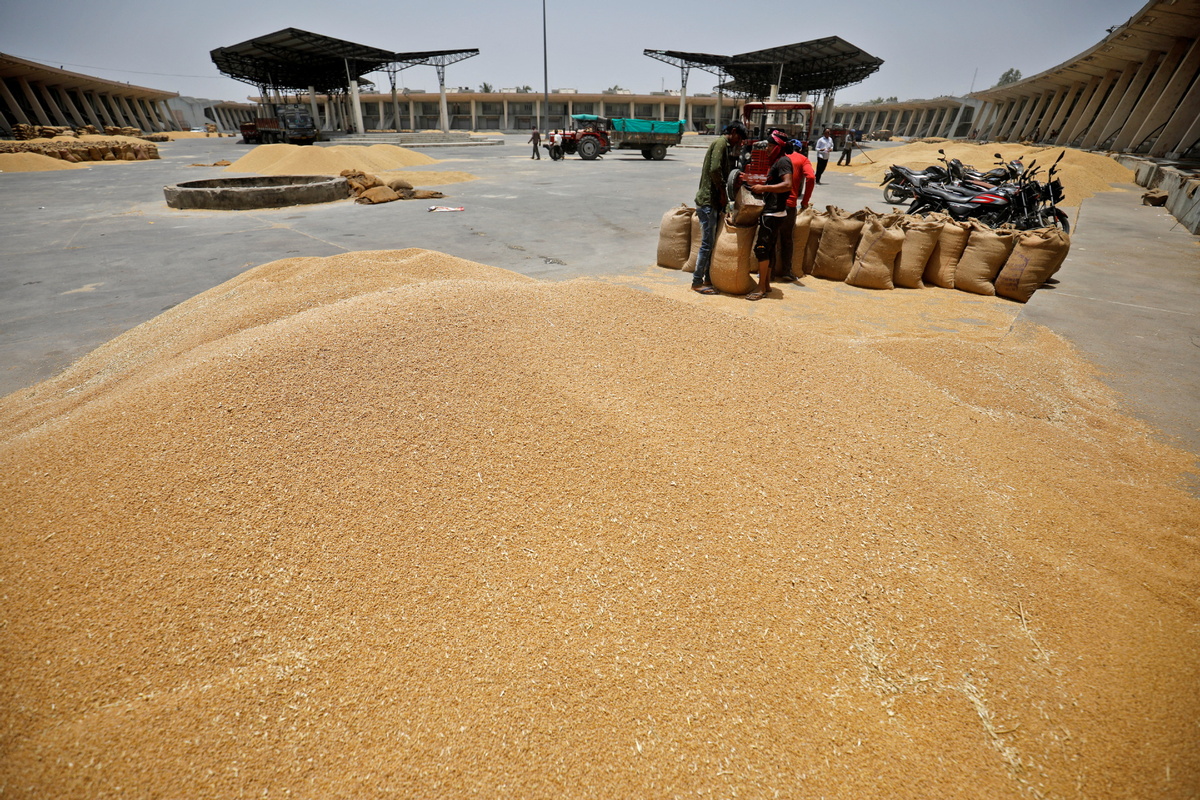 India banned wheat exports on Saturday with immediate effect, citing food security risks. Indian Commerce Secretary B.V.R. Subrahmanyam said the ban has been imposed "in order to manage the overall food security of the country and to support the needs of the neighboring and other vulnerable countries".
The move by the world's second-largest wheat producer will exacerbate the worldwide shortfall of the grain caused by climate change and the conflict between Russia and Ukraine — both of which are major suppliers of wheat. Their combined exports account for nearly 30 percent of the global wheat supply. Not to mention the COVID-19 pandemic that has already severely disrupted the global supply chains and devastated many economies. The ban has thus drawn criticism from the G7 nations, with German Agriculture Minister Cem Ozdemir saying that it will worsen the crisis "if everyone starts to impose export restrictions or to close markets".
Global wheat production is forecast to drop 4.5 million tons to 774.8 million tons for the 2022-23 marketing year, which will be the first time there has been a production decline since 2018-19, according to the US Department of Agriculture. The supply shortage has driven wheat prices up markedly, with the Chicago Board of Trade's most active wheat futures surging to a 14-year high of $13.63 per bushel on March 8.
The situation has made the global hunger crisis more acute. David Beasley, executive director of the UN World Food Programme, said in an interview last month that "we've got now 45 million people in 38 countries that are knocking on famine's door". The situation is especially dire in Africa, with 346 million people — about one-fourth of the population on the continent — suffering from "alarming" hunger, according to the International Committee of the Red Cross in early April. That figure compares with 286 million last year.
The saying that "to the people, food is heaven" is not, and never will be, outdated. Food shortages are likely to lead to social unrest in some countries.
All this sounds the alarm for China, which is a major grain importer. The country imported a total of 164.53 million tons of grain last year, an increase of 18 percent year-on-year, according to the General Administration of Customs. That was a historic high.
In addition to an increasingly volatile global market, the fact that wheat planting activities have been disrupted in some places due to restrictive anti-pandemic measures means the country must double down on its efforts to stabilize food prices and ensure its output.
China aims to ensure that the grain output this year remains above 650 billion kilograms, according to this year's government work report. Despite challenges, such as epidemic prevention and control work that delayed the planting of winter wheat in a few areas, a bumper summer harvest is still expected, which is reassuring at such a time.