EU fails to support new sanctions for Russian oil
By JONATHAN POWELL in London | China Daily Global | Updated: 2022-05-17 09:57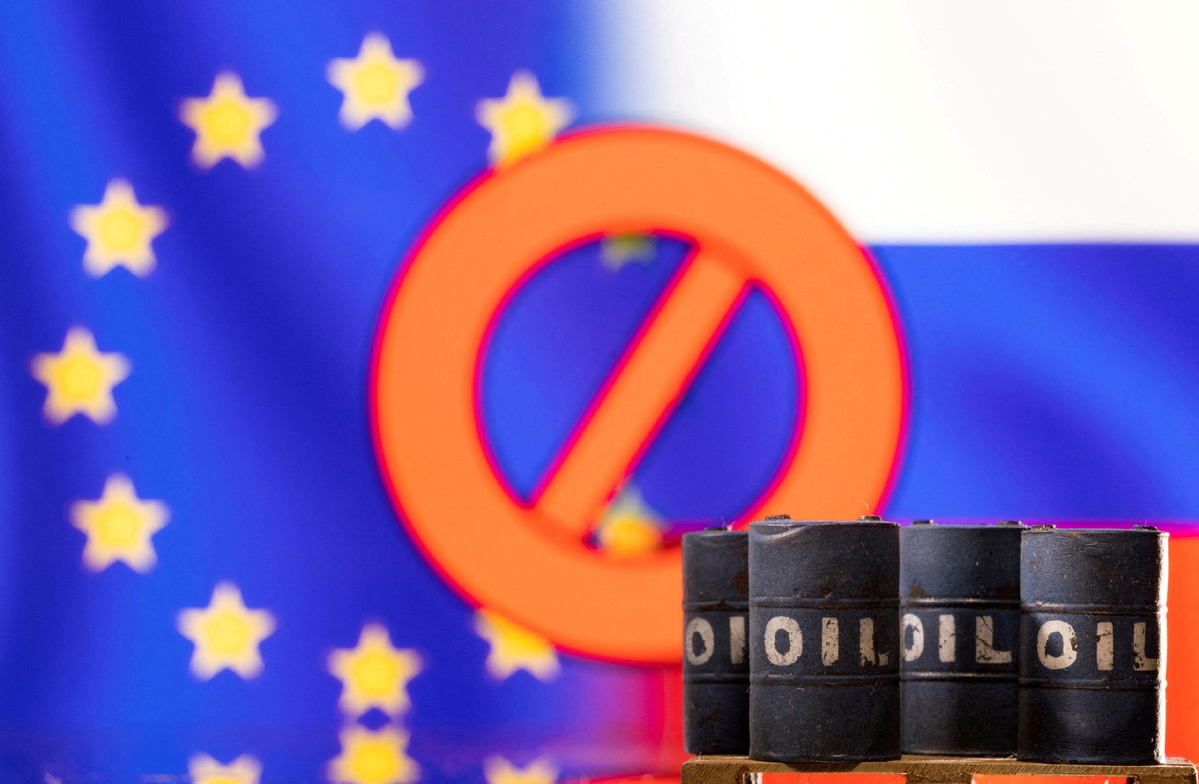 The European Union has been unable to agree on further sanctions against Russia as Hungary continues to oppose a proposed oil embargo in response to the conflict in Ukraine.
Lithuania's Foreign Minister Gabrielius Landsbergis told reporters in Brussels that sanctions were being obstructed by just one of the bloc's 27 members.
"The whole union is being held hostage by one member state ... we have to agree, we cannot be held hostage," Landsbergis said as he arrived for a meeting with his EU counterparts on Monday.
Reuters cited EU diplomats as saying the country he was referring to is Hungary, which continues to oppose the oil embargo, despite being offered an extension on phasing out Russian crude until the end of 2024.
Member states are discussing a proposal by the European Commission for a sixth package of sanctions, including a ban on Russia oil. The proposed sanctions require unanimous support from the EU member states.
Hungary and other member states, including Slovakia and the Czech Republic, have expressed concerns, reported Euronews, which noted that the main point of contention is the ambitious timeline for an EU-wide ban.
In a social media post last week, Hungary's Foreign Minister Peter Szijjarto said the government of Prime Minister Viktor Orban needed "hundreds of millions of dollars" for Hungarian refineries, a capacity increase for a Croatian pipeline and compensation for the Hungarian economy.
An oil embargo on Russia has already been implemented by the United States and the United Kingdom.
Austria's Foreign Minister Alexander Schallenberg told reporters that he expects the EU sanctions will be approved in the coming days.
He said: "It is clear that there still is a certain need for discussion but I believe we should aim to have these discussions where they belong, at the council, in order not give an image of disaccord in public. Russia is watching us."
Other EU diplomats quoted by Reuters said an agreement on a phased ban on Russian oil would more likely be reached at a May 30-31 summit. It said the phase-out would probably be extended over six months, with a longer transition period for Hungary, Slovakia and the Czech Republic.
The European Commission president, Ursula von der Leyen, said last week that Russian crude oil should be prohibited within six months and refined products by the end of the year. She said it would be a complete import ban on all Russian oil, seaborne and pipeline, crude and refined.
"Let us be clear: it will not be easy," Von der Leyen told the European Parliament.
"Some member states are strongly dependent on Russian oil. But we simply have to work on it.
"We will make sure that we phase out Russian oil in an orderly fashion, in a way that allows us and our partners to secure alternative supply routes and minimizes the impact on global markets," she said.