Anger growing over rising-bill desperation
By Julian Shea in London | China Daily Global | Updated: 2022-05-18 09:36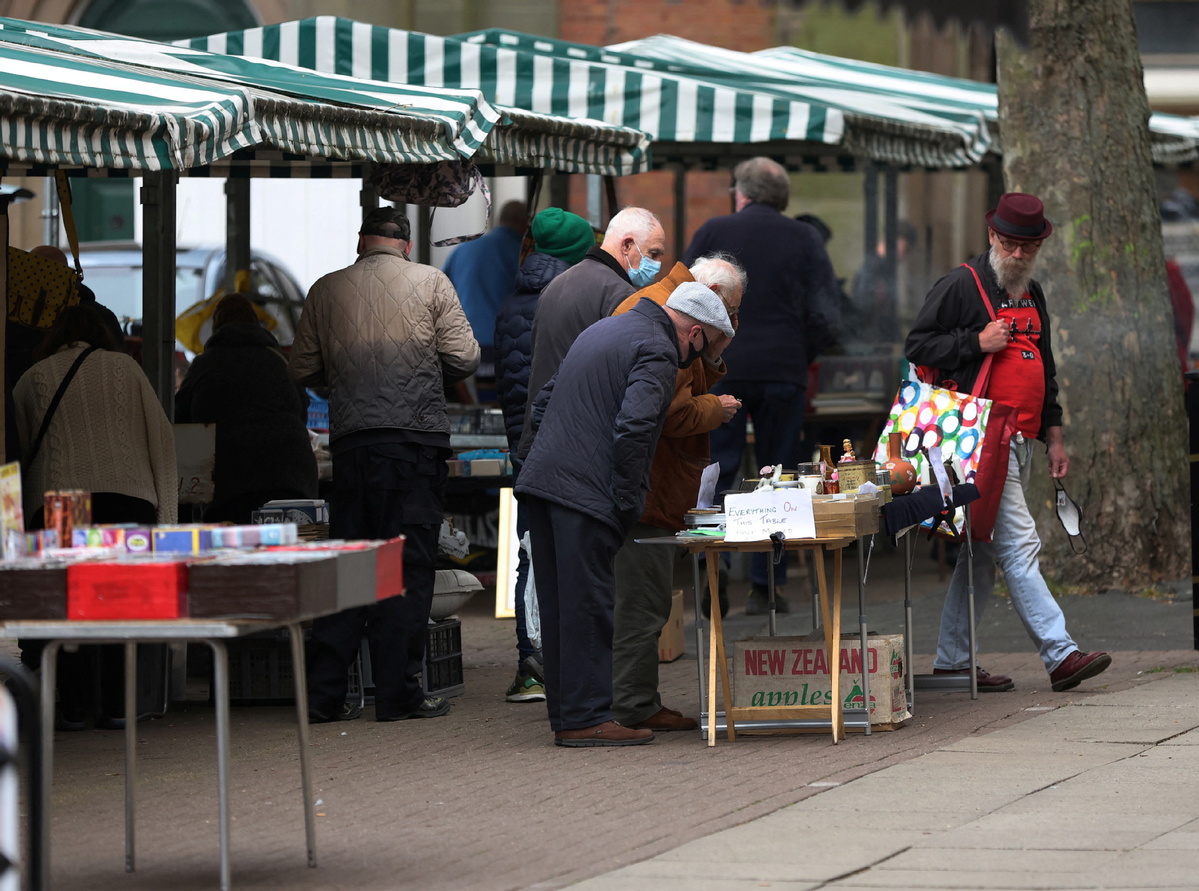 UK families resort to extreme measures over cost of living as energy prices soar
Hard-up families in the United Kingdom have resorted to skipping meals and living in the dark because of the crisis in the cost of living and fears about huge fuel bills, a charity report has revealed.
The review by the group Action for Children cited examples of the desperate measures people were going to in an effort to avoid running up bills, and the charity's director of policy, Imran Hussain, said current levels of severe hardship caused by welfare payment changes and spiraling energy bills were some of the worst it had ever seen.
"The worst pain and misery of the cost-of-living crisis is being felt by children in low-income families, yet the government is refusing to target help for these children or accept that it needs to rethink its huge cut to universal credit," he said.
The charity's Action Fund was set up to help with the impact of the pandemic two years ago, but has continued to operate and be needed because of the cost-of-living crisis.
The report's findings showed nearly 40 percent of the charity's frontline staff identified the rising cost of essential goods, such as food, as the main driver of hardship, and more than 20 percent said it was the cost of fuel.
These come the day after the governor of the Bank of England, Andrew Bailey, used the word 'apocalyptic' in relation to future food price rises expected as a result of the Russia-Ukraine conflict.
Previously, the central bank has forecast that inflation could hit double digits before the end of the year, and figures published on Tuesday revealed that in the period from January to March this year, wages fell in real terms by 1.2 percent compared to the same period 12 months ago.
In an interview on Sky News, government minister Rachel Maclean said "over the long-term we need to have a plan to grow the economy and make sure that people are able to protect themselves better, whether that is by taking on more hours or moving to a better paid job", comments that provoked widespread criticism.
The opposition Labour Party's shadow foreign secretary, David Lammy, called her remarks "tone deaf", and Save the Children UK tweeted "this solution is totally out of step with reality".
Tony Danker, the director-general of the Confederation of British Industry, said there is a "moral imperative" for the government to intervene and to take direct action to prevent people having to resort to extreme cost-cutting measures.
"Recent surveys suggest more than one in 10 households have skipped-or had smaller-meals in the past month because of a lack of affordability, while about half a million more households are expected to face choices between heating and eating," he said. "Putting pounds in the pockets of people struggling the most should not be delayed."