Balloons float new channel for advertisers
By ZHAO LEI | China Daily | Updated: 2022-05-18 09:56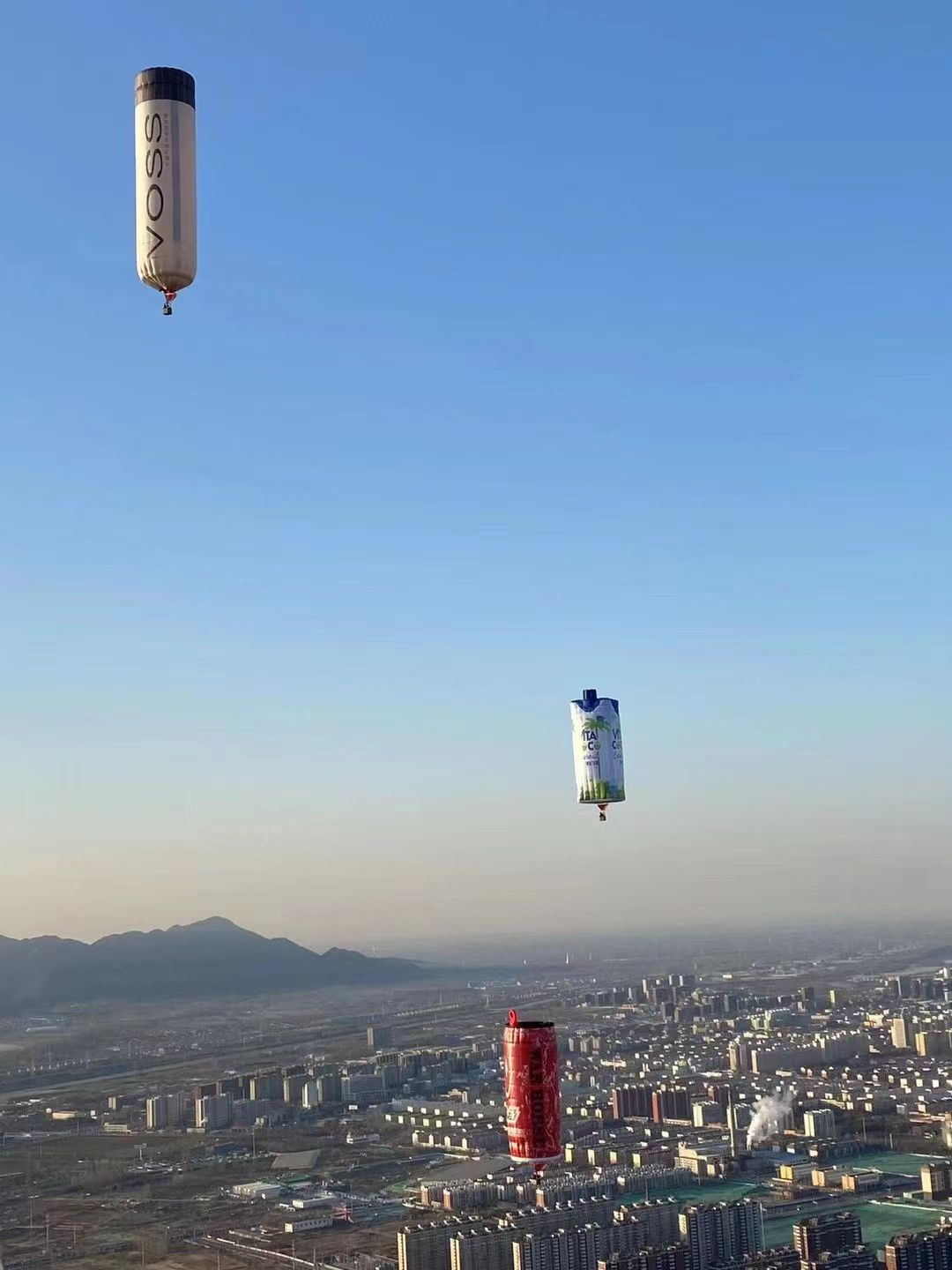 Advertisers tend to tap all available platforms, ranging from the sides of buildings to bullet trains, to promote their clients. And now, advertisers in China will find a new medium-hot air balloons that can be built in the shape of their clients' products.
Globally, the history of the advertising balloon is long, and the idea of making a specially shaped balloon for commercial purposes is not new. However, it had been legally impossible to build and fly any hot air balloon with a special shape-anything other than traditional, teardrop-shaped ones-on the Chinese mainland because the nation's civil aviation authorities had never granted an airworthiness certificate to such craft.
The situation changed earlier this month when three types of specially shaped hot air balloons were certified by the Central and Southern Regional Administration of the Civil Aviation Administration of China.
The balloons-RQ8-2C, RQ8-2D and RQ9-2C-were designed and made for beverage companies by Xiangyang Hongwei Aircraft, a subsidiary of State-owned defense contractor Aviation Industry Corp of China.
Wang Bing, marketing director at Xiangyang Hongwei Aircraft, said his company has made hot air balloons since 1985. It had occasionally produced unconventionally shaped balloons like a panda-shaped one, but such products were more likely to be of an experimental nature and had never been certified by civil aviation authorities.
"Some of our clients have bought unconventionally shaped hot air balloons from foreign companies. However, since the ones they bought had not been domestically certified, they were banned from fulfilling commercial purposes," he said. "Actually, such craft have been used by advertising firms and other businesses in the international market for many years. A British company has sold about 4,000 customized hot air balloons over the past decade. We estimate that up to 800 such balloons are sold in the global market each year."
Gong Songjie, chief designer of the three balloons, said that compared with conventional hot air balloons, the unconventionally shaped ones have different aerodynamic characteristics and inner structure, which require engineers to spend more time on design and production.
He admitted there are technological gaps between his products and foreign types because foreign manufacturers have more experience and advanced design software while the Chinese company is still a relative newcomer.
According to Wang, his company plans to offer more designs to the market and will promote the balloons to clients in fields like aerial sports and tourism.