UK drawing up law to fix post-Brexit N. Ireland trade
By JONATHAN POWELL in London | China Daily | Updated: 2022-05-18 10:00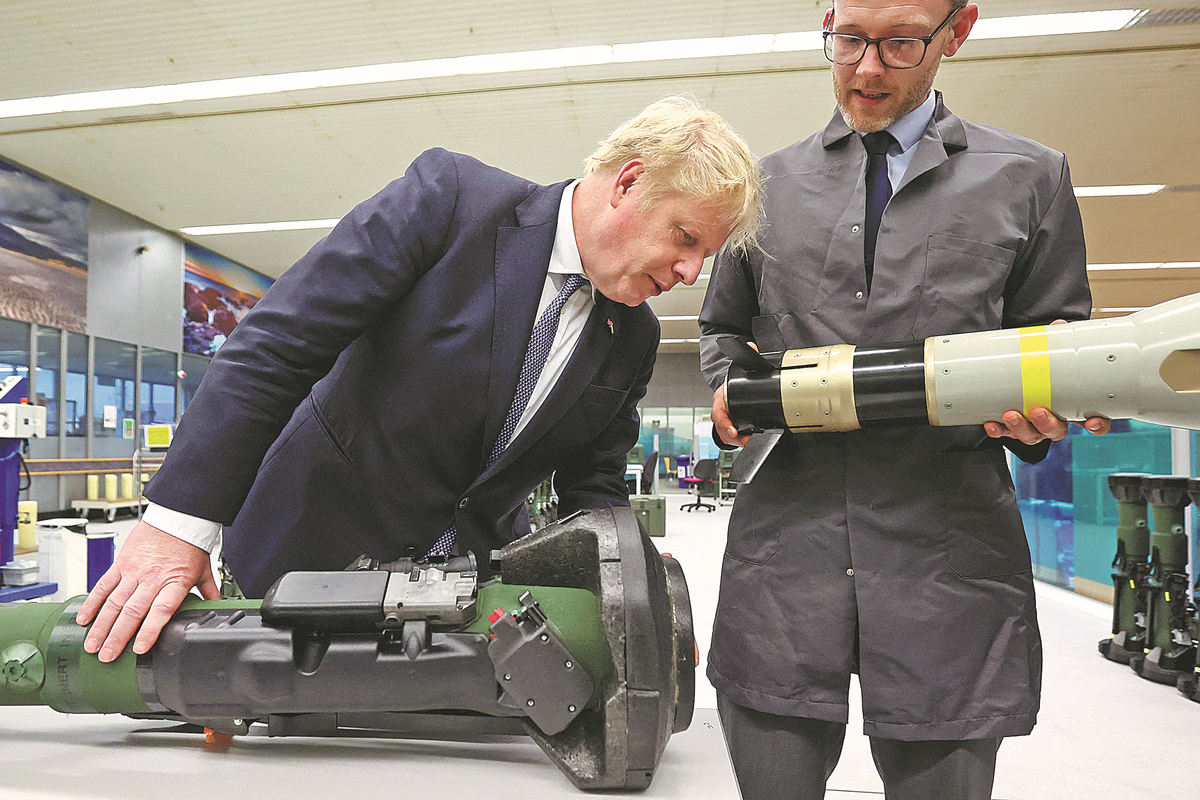 British Foreign Secretary Liz Truss said on Tuesday she intends to introduce legislation in the coming weeks to change the post-Brexit trade deal after pro-British unionist politicians in Belfast refused to join a power-sharing devolved government until the United Kingdom enacted legislation on the Northern Ireland Protocol.
"I am announcing our intention to introduce legislation in the coming weeks to make changes in the protocol," she told Parliament.
Truss said Britain's preference remained a negotiated solution with the European Union, and would continue speaking to EU negotiator Maros Sefcovic. She said she had invited Sefcovic to London for more talks as soon as possible.
Sefcovic said in a social media post on Monday that the UK should take advantage of "flexibilities "offered by the EU rather than taking unilateral action.
Truss said a legislative solution was not about scrapping the Northern Ireland Protocol and remained consistent with Britain's obligations in international law. The legislation, she said, would involve a dual regulatory regime designed to ensure goods moving to Northern Ireland and staying there would be free of unnecessary administrative burden.
After the Northern Ireland assembly elections on May 5, unionists refused to join a new administration because of their opposition to the Northern Ireland Protocol, which governs the post-Brexit trade.
The elections resulted in a majority for members who support the protocol, which maintains a free-flowing land border on the island of Ireland after Brexit, and effectively keeps Northern Ireland in the European Union's customs union and single market for goods.
The UK voted to leave the EU in 2016, and exited the bloc in January 2020. The protocol was a key element in post-Brexit trade talks and has been a source of tension since it came into force at the start of 2021.
After meeting the province's five main parties on Monday, UK Prime Minister Boris Johnson told reporters that the UK would push ahead with legislation to change the trade rules. "We would love this to be done in a consensual way with our friends and partners, ironing out the problems, stopping some of these barriers east-west," Johnson said. "But to get that done, to have the insurance we need, we need to proceed with a legislative solution at the same time."
Jeffrey Donaldson, leader of the Democratic Unionist Party, said he wanted the legislation enacted, not just threatened. "Tabling legislation is words," Donaldson told reporters in Belfast after the meeting.
The Northern Ireland election results made Sinn Fein, which supports the protocol and seeks a united Ireland, the largest political party in the provincial assembly. The party's president Mary Lou McDonald told reporters that the UK prime minister was acting "shamefully" in seeking to placate the unionists and slammed the possibility of British legislation to abandon parts of the protocol.
Agencies contributed to this story.