It is toxic Cold War mindset that threatens global supply chains: China Daily editorial
chinadaily.com.cn | Updated: 2022-05-18 19:19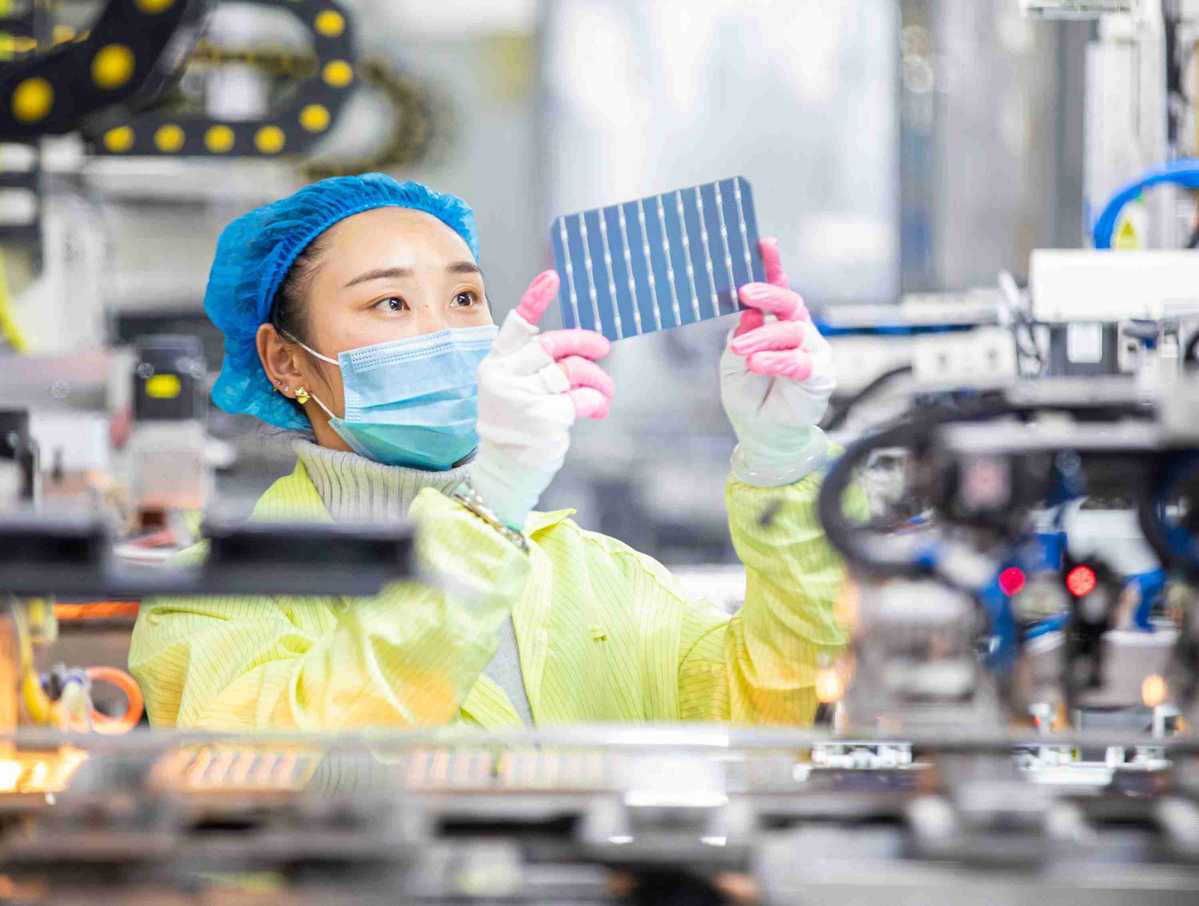 At the second meeting of the US-EU Trade and Technology Council held on Sunday and Monday in Paris, officials from the two sides pledged to strengthen their transatlantic bonds and cooperation on issues related to trade and technology, and work together to mitigate risks and advance the resilience of their supply chains. Which is somewhat understandable, given the battering of supply chains by the COVID-19 pandemic.
Yet the methods they propose to address their supply chain problems and the wording of the joint statement issued after the meeting cannot but raise eyebrows. For example, to improve its solar supply chain resiliency, the United States is supporting the development of alternative solar supply chains domestically and elsewhere via the US Development Finance Corporation, including a recent debt financing announcement to construct manufacturing capacity in India.
The US has spared no efforts in recent years to try to decouple from China, in trade and technology, and it has been ceaselessly trying to persuade, cajole and coerce other economies to do likewise. Since China currently dominates in all of the photovoltaic solar panel production processes, with its production capacity in all stages of the production process growing at a much faster rate than any other country, this is obviously aimed at its excision from a key global industry chain.
The meeting showed that European leaders must be wary lest their trade and economic policies be led astray by those in Washington with a Cold War mentality. The joint statement is replete with the cliches that characterize Washington's so-called values diplomacy, positing a shared commitment "to freedom, democracy, and respect for human rights".
With an egregious disregard for the consequences their actions may have on others, they promised to protect their citizens by drawing on their bilateral trade and investment relations, their joint technology leadership, the transatlantic security partnership and their "shared democratic values".
Their talk of addressing the supply chain ruptures caused by "Russia's aggression" displays a blithe dismissal of their own culpability with regard to Russia's actions. The smug, self-satisfaction that pervades the statement culminates in the assertion that they will continue to oppose actors who threaten the multilateral rules-based order and fundamental principles of international law. While it is amusing to contemplate how they will censure themselves, the sober reality is that the document is further testimony to the toxic Cold War mindset that prevails among policymakers in the West.
China, as the European Union's largest trade partner, remains committed to promoting healthy development of their mutually beneficial trade and economic relations, by conforming to fair trade practices and ensuring European investors a greater level of access to its vast domestic market.
It hopes that the EU, which seems to have become intoxicated with the redolent miasma of values peddled by Washington, will return to its senses and realize that the transatlantic bonds it is strengthening are not ones of friendship but subservience.