Beidou navigation being added to shared bikes
By ZHAO LEI | chinadaily.com.cn | Updated: 2022-05-18 21:30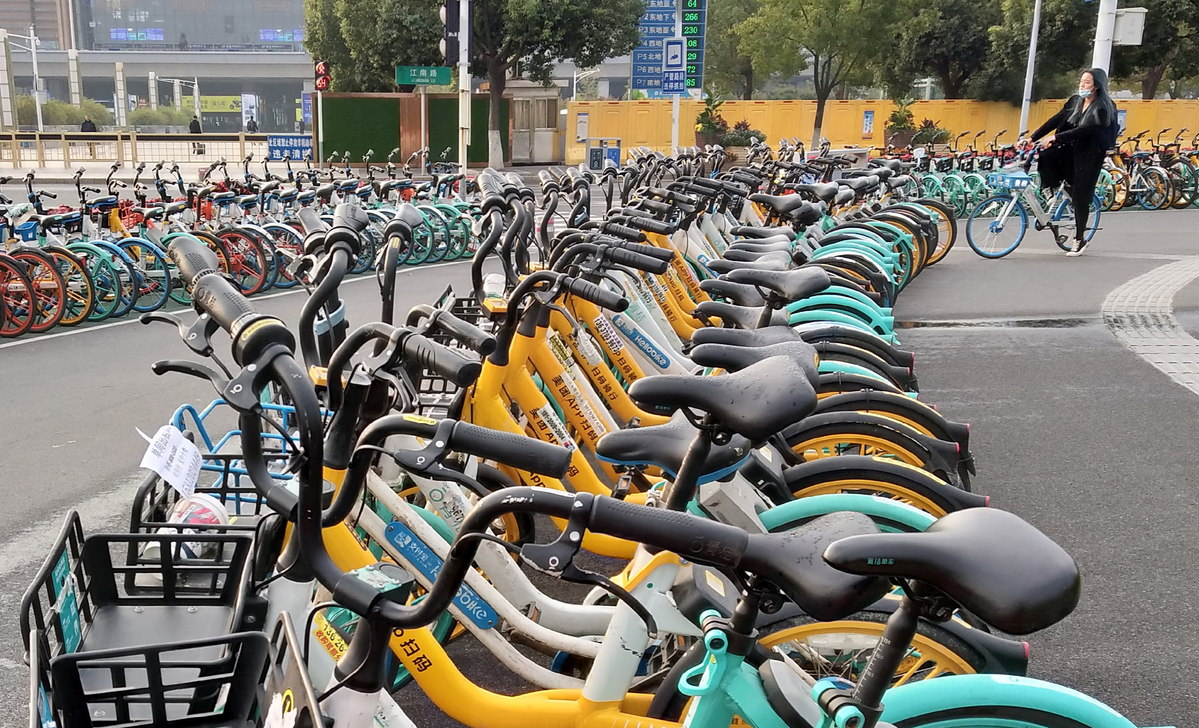 More than 5 million shared bikes on the Chinese mainland are using positioning and navigation services enabled by the country's Beidou Navigation Satellite System, according to an industry insider.
Sun Zhongliang, vice-president of the Global Navigation Satellite System and Location-Based Services Association of China, said on Wednesday in Beijing that these shared bikes have been equipped with domestically developed Beidou-based positioning chips. The bikes belong to three major Chinese operators — Meituan, Hellobike and Didi Qingju — and have been deployed in more than 450 cities on the mainland, he added.
The chips feature high accuracy and sensitivity and low power consumption. They allow for better user experience and easier management for city authorities, Sun noted.
"Currently, several new models of shared electric bikes with Beidou-based chips have also started to be manufactured and put to market. In addition to positioning and navigation, the chips will help users and bike companies monitor user speeds, battery conditions and criminal acts on the vehicle," he said.
Beidou is currently China's largest civilian satellite system and one of four global navigation networks, along with the United States' GPS, Russia's GLONASS and the European Union's Galileo.
Since 2000, a total of 59 Beidou satellites, including the first four experimental ones, have been lifted on 44 Long March 3-series rockets from the Xichang Satellite Launch Center in Sichuan province, with some of them having retired.
Beidou began providing positioning, navigation, timing and messaging services to civilian users in China and other parts of the Asia-Pacific region in December 2012. At the end of 2018, it started providing basic global services.
In June 2020, the final satellite to complete Beidou's third-generation network was lifted by a Long March 3B rocket at the Xichang center. The next month, President Xi Jinping announced that the system had been completed and started providing full-scale global services.