Ever increasing circles
By Deng Zhangyu | China Daily | Updated: 2022-05-19 08:10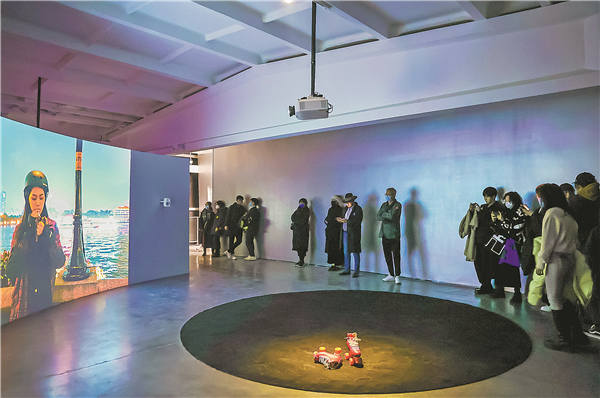 Art gallery puts creativity center stage with a different approach, which sees a 'community' of connections bring together many different sectors, Deng Zhangyu reports.
In an art center in Beijing, several actors and actresses read extracts from French essayist Roland Barthes' Travels in China. They move their bodies under the guidance of a professional dancer while reading. The performance, presented in early April, attracted lots of young people when the city's cultural activities were not so largely influenced by the pandemic.
This was the third cultural activity Macalline Art Center, situated in Beijing's popular 798 Art Zone, has held that is related to its inaugural show, which opened on Jan 15.
In the past two months, the center has invited novelist Lu Nei to share his latest release with readers and has presented a performance involving scholars studying different Chinese dialects. The theme for each event was based on the works of young artists that are displayed at the center.
"We aim to establish a platform that not only gathers artists, but also assembles as many professionals from different fields as possible," says Che Xuanqiao, founder of Macalline Art Center.
The two-story venue is the only art museum that has opened this year in Beijing, when most of the city's museums and art institutions have either closed or postponed their exhibition plans.