Migrant worker builds an online following
By Zhao Chenjie and Cao Bin | China Daily | Updated: 2022-05-19 09:47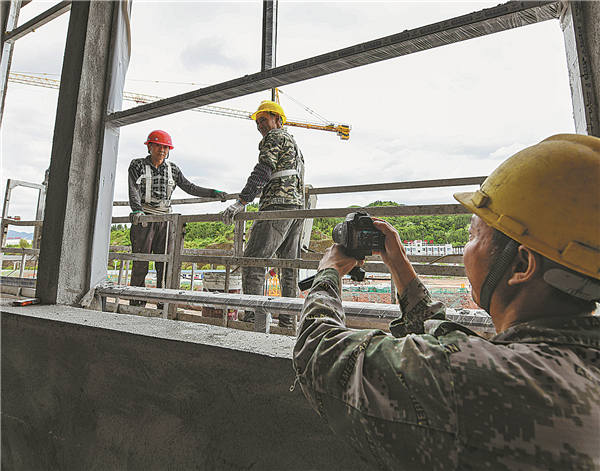 Without any professional camera or technical training, the couple have recorded their simple daily lives since 2018, drawing nearly 2 million followers with over 1,000 vlogs across social media platforms.
"Although I'm neither handsome nor knowledgeable, I am optimistic and I love working," says He, who has worked in construction for around 30 years.
The couple's "studios" are always situated in buildings that are under construction. With bricks as chairs and storage boxes as tables, the pair is seen laughing and eating in front of the camera.
He says he is happy that viewers appreciate his attitude toward life and how construction work has paid off.
"Being recognized and learning new things from comments has driven me to share more," He says.
He was nervous about livestreaming initially, he says. However, his followers, the majority of whom are migrant workers and students, have provided great support.
From the online comments and private messages, He has found that viewers are mostly inspired by his devotion to work, as well as caring about his quality of life.
His hard work received wider recognition in 2021 when he was given a vlogging award by Xigua Video, a video-sharing platform. In his acceptance speech for "the best moment" award, he says, "If you once drew strength from my company, I hope you can hang in there for a little bit longer, and eventually overcome frustration and difficulties."