Nepali student happy she chose China
By ZOU SHUO | CHINA DAILY | Updated: 2022-05-19 10:02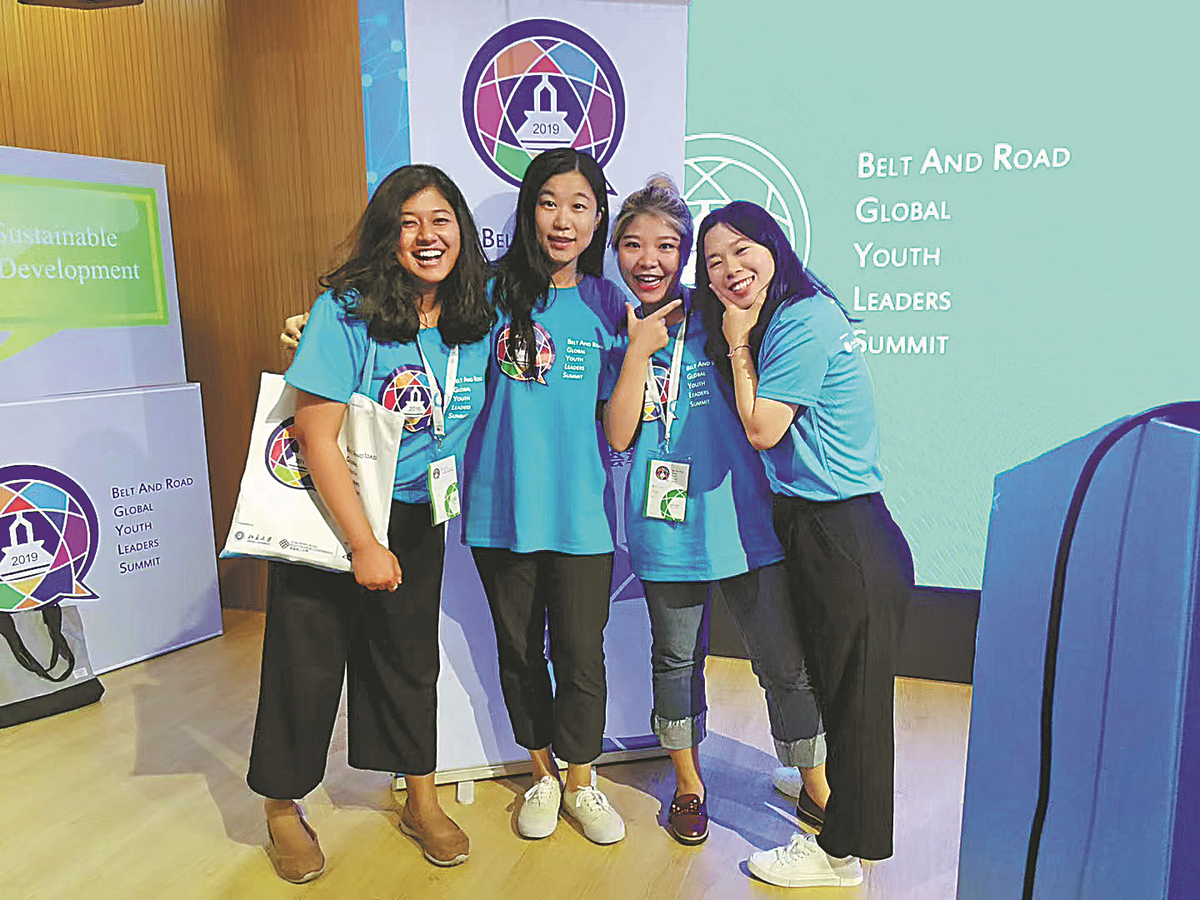 Political science major, living in Beijing, says she learned about the country in and out of the classroom
As the first Nepali student in Peking University's undergraduate program, things were definitely intimidating for Aneka Rebecca Rajbhandari at the beginning.
Having chosen the road not taken, or at least the road least taken, meant that she had to learn everything by herself, without guidance from seniors from home who could recommend classes, study methods or share class notes.
Nonetheless, Rajbhandari, who graduated from the university's School of Government last year with a degree in political science, said she is grateful for the experience, which has made her more independent and resilient.
She first came to Beijing in 2015 with no command of the language. As a requirement of the Chinese Government Scholarship for students unable to speak Chinese, she started out studying Chinese in the Beijing Language and Culture University's pre-university program.
She is now doing her masters in Chinese politics at the Silk Road School of the Renmin University of China.
It was not until Rajbhandari's father visited China several times in the late 1990s through his work with the United Nations that she was motivated to pursue her interest in political science here.
"When I decided to apply to China, a lot of high school classmates were skeptical. It is understandable that they had such a reaction because Western universities, especially in the United States, are generally more popular choices in Nepal," she said.
Still, she was keen on understanding Chinese foreign policy and on learning to speak Chinese.
Now, she can communicate in English, Nepali, Hindi and Mandarin proficiently and said that being able to speak these languages also means "she can now converse with half the world's population".
Interestingly, Rajbhandari's first encounters with China began at age 12, when she was raising money for the victims of the 2008 Wenquan earthquake.
Although she was aware of the massive development China has undergone over the years from her father and the news, she understood the importance of witnessing it firsthand only when she arrived.