Shame on smearers of dynamic clearing policy: China Daily editorial
chinadaily.com.cn | Updated: 2022-05-19 20:32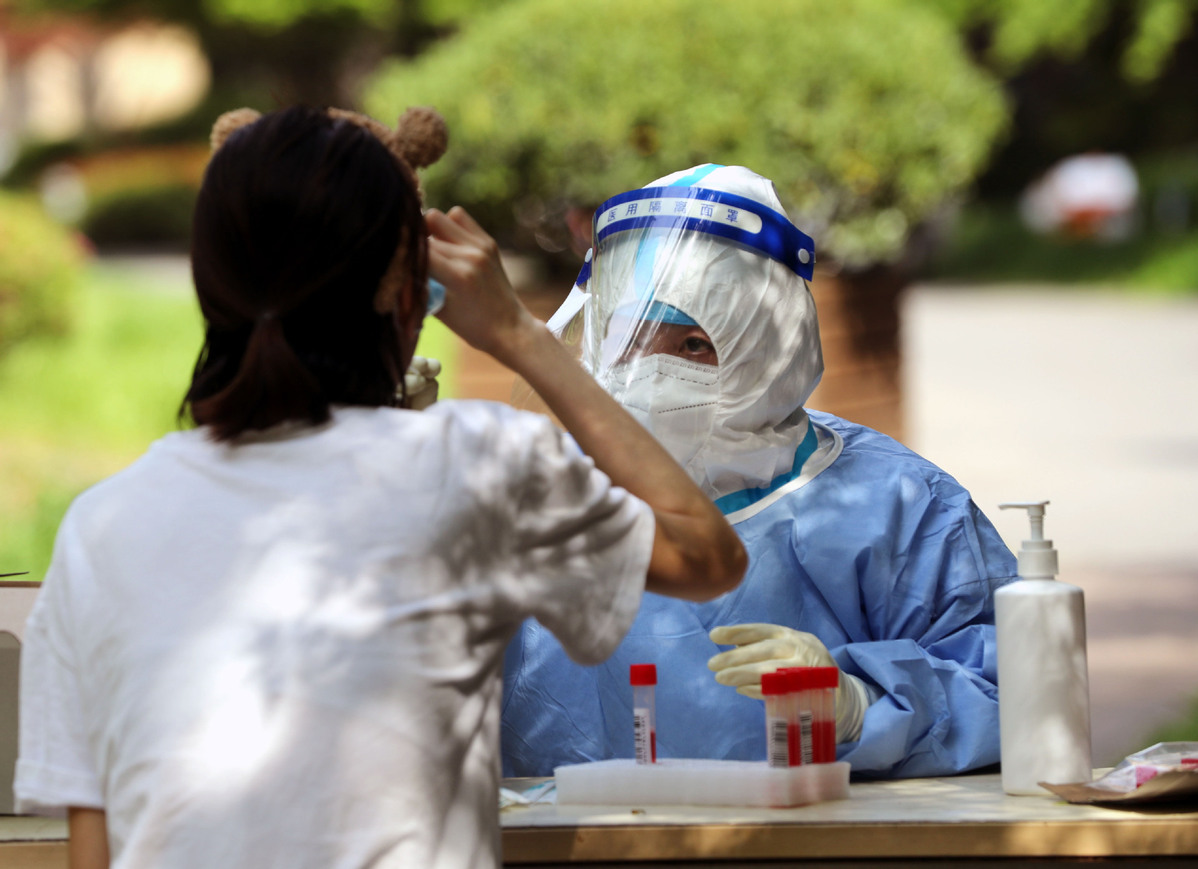 That the world has recovered from previous pandemics is by no means a reason that people should do nothing and simply wait for the current pandemic to run its course. It should not be forgotten that people did what they could to save lives during previous pandemics despite their lack of medical know-how and the means. So why are so many countries today throwing in the towel when they still can fight against the novel coronavirus that is killing thousands of people a day?
In many Western countries, where the disease is portrayed as a one-week self-healable sickness, it is the limitations inherent in their systems that fundamentally serve the interests of the rich that have prompted governments to quit the fight in defeat, since it is the poor and other vulnerable groups that pay the price for surrender to the virus.
These governments have brainwashed the poor and vulnerable into believing that death due to COVID-19 is a lottery governed by nature's survival-of-the-fittest law.
While the pandemic's death toll in countries such as the United States continues to tick higher, one life after another, the wealth of the rich has increased exponentially.
The rich don't want any constraints on their wealth streams no matter the cost in lives.
The pandemic should have provided the Western politicians with an opportunity to demonstrate the social fairness and justice that they take pride in boasting of by tilting more resources from the rich to take care of the poor. But instead it has done the opposite.
Statistics show that among the top 20 countries that have the highest COVID-19 deaths per 100,000 population 14 are Western countries that are the most developed and richest in the world. This is not coincidental. The pandemic has revealed how polarized these developed countries have become following the rich-take-all rule.
To whitewash this, some Western politicians have been pooling their efforts to denigrate China's effective life-saving dynamic clearing policy as authoritarian and inhuman.
If China had a pandemic mortality rate in line even with the average of the other four BRICS countries — Brazil, Russia, India and South Africa — which are at a similar development stage, the novel coronavirus would have claimed 2.7 million lives on the Chinese mainland so far. Instead, the figure is about 5,200, as of the middle of this month. With nearly one-fifth of the world's population, it only accounts for 0.08 percent of the total COVID-19 deaths, and its COVID-19 mortality rate ranks third last among all countries and regions.
It is China's virus prevention and control policy that truly puts people's well-being first, not the richer-get-richer pandemic policies of the West.