Policies aim to improve life for disabled
By CHENG SI | China Daily | Updated: 2022-05-23 09:59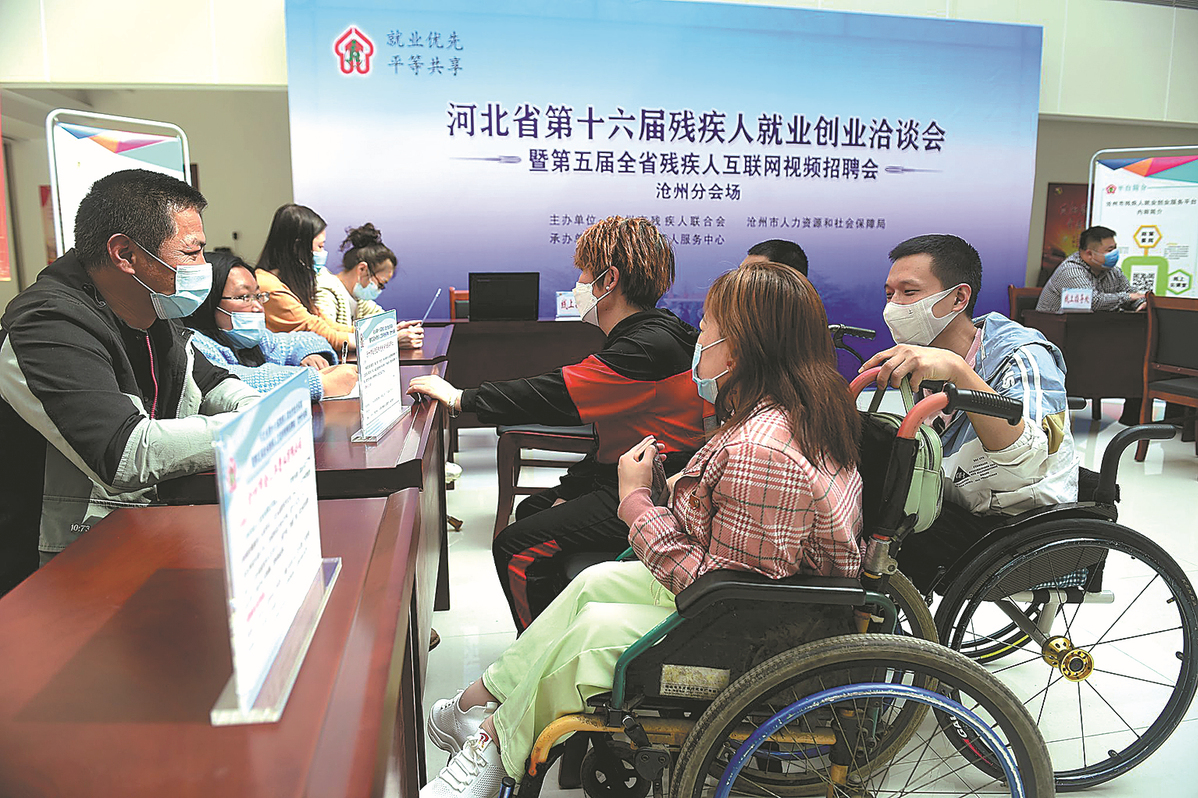 China has prioritized protecting the human rights of the disabled by creating more employment opportunities, improving special education and training centers and building more accessible facilities so they can better share in the results of socioeconomic development.
Official figures show that both the amount and quality of jobs for people with disabilities have improved, with about 1.8 million people with disabilities finding employment from 2016 to 2020.
Since last year, the central government has planned six new supporting policies to facilitate the group's employment. The latest policy by the State Council, China's Cabinet, in April said the government aims to create 1 million jobs for the disabled from 2022 to 2024.
The government has paid particular attention to employment as a means of providing a stable life for people with disabilities.
According to the Human Rights Action Plan of China (2021-25) released by the State Council Information Office in September, people with disabilities are encouraged to seek jobs and start their own businesses, and they will enjoy preferential policies such as reduced taxation.
The plan will establish a personnel management system with instructors who will be responsible for teaching the disabled work skills and helping them find suitable jobs.
The action plan has set a target of providing skills training for 2 million people and helping half a million land jobs.
Some companies are already actively involved in the campaign to promote the employment of disabled people.
The disabled person's federation of the Inner Mongolia autonomous region recently signed a three-year agreement with YTO Express to open 103 stations by 2024. The stations will offer delivery-related vacancies to over 100 people with disabilities and their family members, according to the agreement.
The nation has also stepped up efforts to improve the benefits system and rehabilitation services for people with disabilities, and boost their engagement in the legislative process.
Better special education centers and the construction of accessible facilities are also in progress.
The action plan states that discrimination against the disabled specifically in terms of education is prohibited, and the nation will focus on developing vocational education for children with disabilities. Better access to higher education is also being facilitated.
Furthermore, accessibility will be improved at public transportation facilities, buildings and communities, according to the action plan. About 1.1 million households with disabled people and those facing financial difficulties will receive allowances from the government to install accessible facilities during the five-year plan period.