Davos debates future of globalization
By BO LEUNG in London | China Daily Global | Updated: 2022-05-24 09:33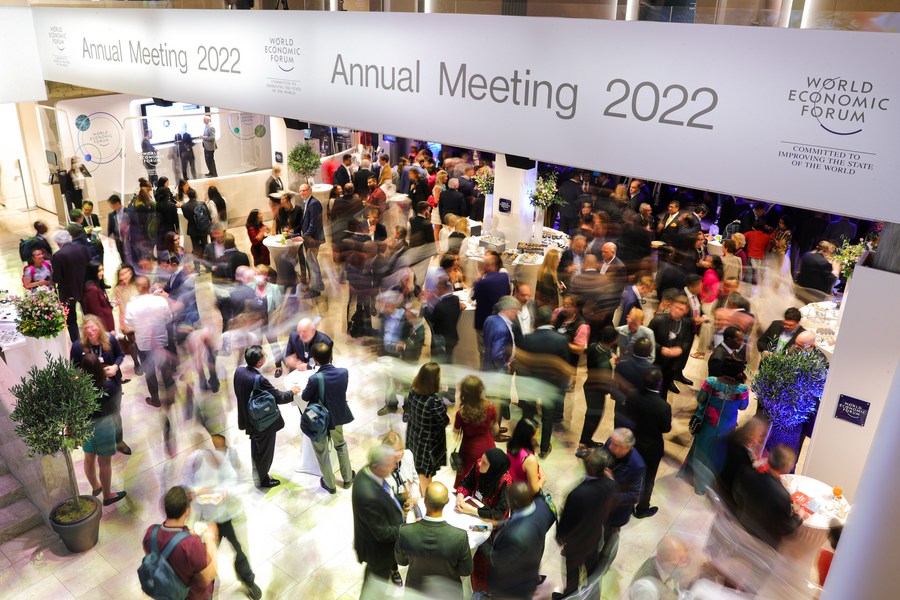 Business leaders and experts gave their thoughts on the future of globalization at the World Economic Forum in Davos, Switzerland on Monday, as the COVID-19 pandemic, its geopolitical fallout, rising oil prices, and the Russia-Ukraine conflict continue to disrupt the global economy.
At the Future of Globalization forum, Tarek Sultan, chief executive officer and vice-chairman of supply chain company Agility, said there is a "severe constraint at the level of the supply chain, and part of that is the result of how globalized the supply chain and the economy has become".
"We see the pressures of globalization continuing and accelerating," Sultan said.
But he noted the "positive forces" driving globalization, which are the change in the structure of demographics and changing technology, which he says are more important than geopolitical influences.
Loic Tassel, president of Europe, Procter & Gamble International Operations SA, hailed globalization, saying that without it, billions of consumers would not have been able to access high-quality, reliable, trustworthy, and innovative products.
However, taking the current climate into account, Tassel said there might be a temporary pausing of globalization, while noting that it is the responsibility of leaders to continue to ensure globalization keeps progressing as a core interest of consumers.
Pamela Coke-Hamilton, executive director of the International Trade Centre, said that globalization is simply transforming, shifting, and evolving, and brushed off worries about de-globalization.
"The facts don't support this and statistics show that, if you look at the measurement of what constitutes globalization, which is percentage of trade as a percentage of global GDP, in 2008 it was 51.2 percent, and in 2021 it was 42.5 percent, a minimal drop." It was also largely unchanged from the 2016 level, Coke-Hamilton said.
"Globalization has actually lifted 1 billion people out of poverty," she added.
As disruptions to global supply chains continue, Tassel said multinational companies might have to look toward localizing and diversifying supply chains.
"Globalization has worked well; what we are only talking about here is some regionalization of the supply chain, essentially out of newly-identified constraints, which is lack of reliability of global transport," Tassel said.
He added there is also an opportunity in terms of sustainability by having consumption closer to production, which means less of a carbon footprint.
Citing the flow of capital from Hong Kong into the Chinese mainland, Nicolas Aguzin, chief executive officer of Hong Kong Exchanges and Clearing Limited, said that links between the special administrative region and its motherland have kept increasing.
During the last three years in Hong Kong, Aguzin said, the average daily traded volume in 2019 was about HK$87 billion, and in 2020 it grew to HK$129 billion. In 2021, this figure went up further, to HK$167 billion.
"You can see over this period, everyone is focusing on decoupling, trade wars, trying to limit the interaction, companies being kicked out of the (United States),(but) what we were actually seeing is tremendous increase in flow," he said.