Art helps paint a picture of prosperity in rural area
By Ma Zhenhuan and Qi Xiao | China Daily | Updated: 2022-05-28 09:27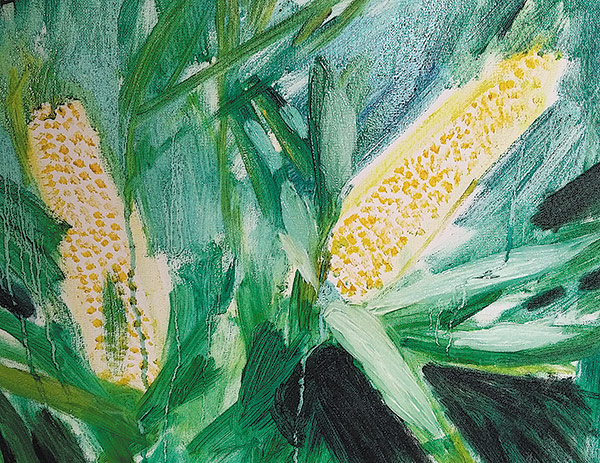 Farmers and village people find a new way to make a living as they harvest their creativity, Ma Zhenhuan and Qi Xiao report in Hangzhou.
On the second floor of the Zitong Art Gallery, 43-year-old Jiang Xiaoqin is working on her painting in a studio, which doubles as part of an exhibition hall. She draws some yellow from her palette and dabs it on her canvas before stopping to check if it is too thick. Now and then, she stands back a pace or two, takes a survey of her painting and then decides whether to apply more.
Around her are five other men and women, standing in front of their respective easels and working on their own paintings. They look exactly like those professional artists that one would encounter in an art academy.
Only they aren't. They are farmers from Dujing village, the administrative seat of Zitong township, Chun'an county in East China's Zhejiang province.
Starting to learn painting only three years ago, Jiang has already made a name for herself. Indeed, she is affectionately known as "Sister Corn" for her corn-themed paintings and artistic creations, especially after her oil painting-titled Corn, unsurprisingly-was auctioned for 7,500 yuan ($1,121) at a special exhibition held in Shanghai in 2020 featuring 61 works by Zitong's farmers.