Concerts give pop fans trip down memory lane
By Chen Nan | China Daily | Updated: 2022-05-31 07:45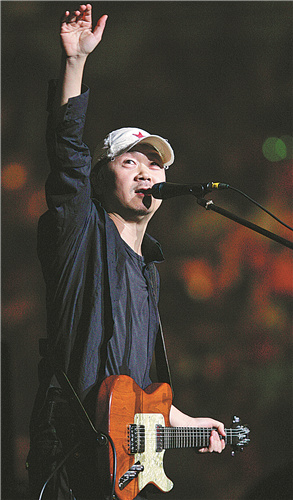 With major music festivals, tours and concerts canceled due to the pandemic, artists and their teams are seeking new ways to move forward and engage with their fans. Thus, the fledgling scene of livestreaming concerts is finding itself in the spotlight.
Popular Irish boy band Westlife held their first virtual concert through WeChat on Dec 17, which attracted 27.9 million viewers.
On April 15, when Chinese rock legend Cui Jian and his band performed online for the first time, more than 40 million people tuned in, which set a record for online concerts on Chinese social media platforms.
"It's definitely a new frontier, which allowed me to interact with fans through a way I've never experienced before," said the 60-year-old Cui, known for his original hit, Nothing to My Name, which he performed at the Beijing Workers' Stadium in 1986 and is considered as marking the start of rock music on the Chinese mainland.
According to an online music industry report released in March by iResearch, a leading provider of online audience measurement and consumer insights in China, the number of online concert viewers in March 2020 rose to 150 million, an increase of 30 percent compared to October 2019. In December 2020, the number of online concert viewers rose to 190 million.
"When the pandemic hit in 2020, the sudden necessity of livestreamed performances created a rush of attention from music lovers, who were spending much more time at home," says Si Si, an associate professor at China Conservatory of Music's art management department. "Livestreamed concerts are leading the music scene this year in particular with the fast development of technology supporting online concerts and providing viewers with immersive experiences."