CEO: Decoupling would harm US competitiveness
By YIFAN XU in Washington | China Daily | Updated: 2022-06-17 07:44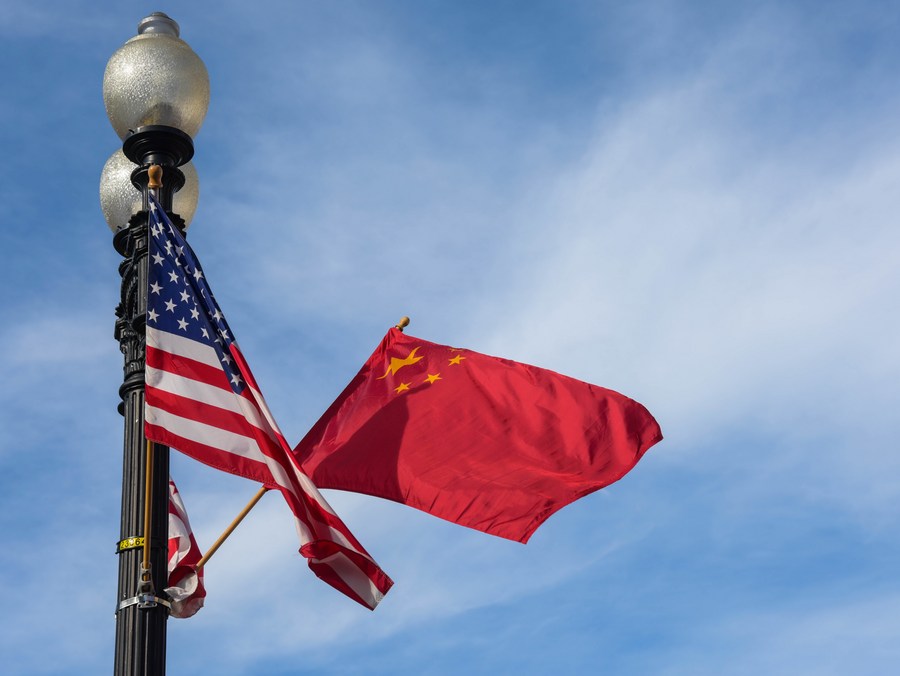 Decoupling economically from China would undermine US global competitiveness, a top business executive said Tuesday, as he explained the benefits of bilateral trade.
Evan Greenberg, chairman and CEO of Chubb, the world's largest provider of property and casualty insurance, disagrees with those who question the economic benefits to the United States of international trade and investment, particularly with China.
"Such assertions are inconsistent with the very observable facts and realities," he said in a speech Tuesday at a business and trade event hosted by the Center for Strategic and International Studies and the Peterson Institute for International Economics.
"I'm here to offer a bit of ground truth on the benefits the US derives from trade with the rest of the world, including with China, and to make the case that we must recommit to an interest-based approach to our economic relationship with China.
Greenberg said that advanced economies such as the US have benefited from job creation and improvements in goods and services exports. It is not just large and multinational companies that profit from such trends; small and medium-sized enterprises are increasingly benefiting from global trade as digital trade continues to grow.
However, the US "has retreated from pursuing trade agreements" while many other countries have moved ahead, he said.
"Regional economic integration in Asia has advanced considerably in recent years without the US, and this has placed American firms at a disadvantage with their international peers in the world's most dynamic region," said Greenberg.
"Within Asia, China is becoming increasingly central to value chains. Even as there is decoupling in high-technology sectors across the Pacific, there is recoupling within Asia," he said. "China enjoys unique advantages in the global economy. It sits at the center of the world's most dynamic region, with 20 percent of the world's population, a fiercely competitive business environment in many sectors, clustering effects around innovation, world-class infrastructure and an abundance of affordable engineering talent. Some experts estimate China could contribute upward of one-third to one-half of global economic growth in the coming years."
One of the beneficiaries
Since 2018, China has introduced regulatory changes to reduce market entry and ownership barriers in financial sectors such as banking, insurance and fund management. Chubb is one of the beneficiaries.
"But our presence in China also is clearly in the interests of the US," said Greenberg. "Of course, its profitability is in the interests of my company and our shareholders."
Greenberg criticized what he called the US' defensive trade policy, especially toward China.
"Too often lately, China economic policy decisions in Washington have been made in the name of national security or workers' rights, but without an appreciable understanding of their economic effects," he said. "We should not allow the important work of protecting our workers to be turned into a vehicle for promoting outsides protectionism."
He said defensive policymaking is not a new phenomenon. "For generations, politicians have bemoaned foreign competition, hollowing out our American competitiveness. Whether the imports arrive from Germany or Japan, Mexico or China, there have been protectionist laments."
In an article published Sunday on the East Asia Forum website, Gary Clyde Hufbauer, a senior fellow at the Peterson Institute, wrote that US President Joe Biden's "continuation, even escalation, of the Cold War with China" is the "truest adherence to Trumpian doctrine".
Greenberg encouraged US firms to enter the Chinese market in order to remain competitive.
"If American firms are the only ones to exit the China market,… the US firms will relinquish global competitiveness," he said.