Watchful eye must be kept on the weather: China Daily editorial
chinadaily.com.cn | Updated: 2022-06-21 20:20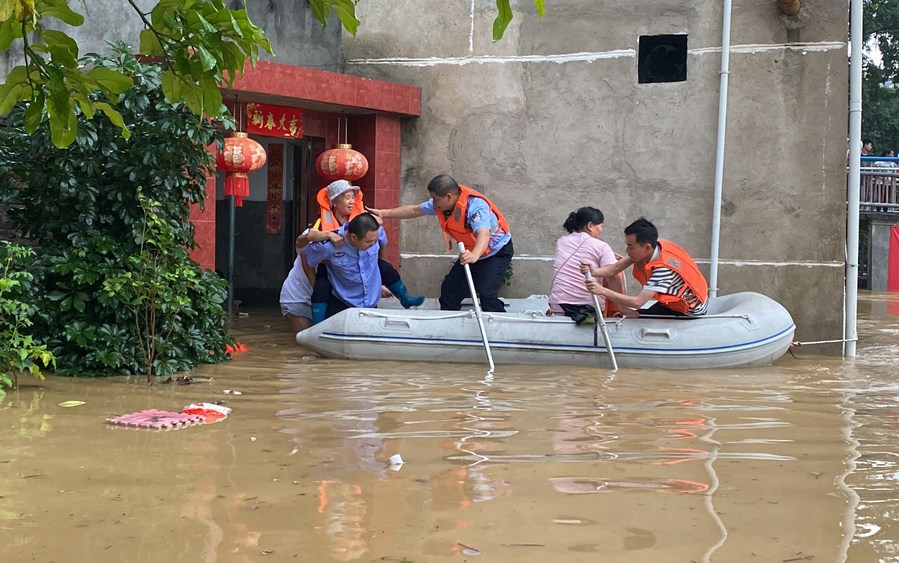 As most parts of the country enter the summer flood season, weather events will again put the country's disaster preparedness to test.
Some areas in the south of the country are experiencing what the National Meteorological Center calls the strongest rainfall in 60 years. Other parts of northwestern and central China, as well as the Yellow and Huaihe river valleys, have been in the grip of scorching heat waves.
On Sunday, the Ministry of Water Resources and the China Meteorological Administration issued the year's first red alert for flash floods. On Monday, the National Meteorological Center sustained red alerts for high temperatures, yellow alerts for storms and fog, and blue alerts for severe convective weather.
According to experts, this round of strong precipitation will be long-lasting, wide-ranging and of very strong intensity in some areas. The waters in 75 rivers across the country have already risen above the warning levels.
As the lessons from the past few years have taught us, climate change has considerably increased the frequency, intensity and damaging potential of extreme weather events. And, most worrisome of all, their severity has frequently caught people unawares.
The devastating potential of severe weather would still be beyond most people's imagination had it not been the 2021 floods that killed hundreds in Zhengzhou, capital of Henan province. The tragedy exposed the consequences of poor urban planning, inadequate drainage systems, slack disaster preparedness and slow emergency responses.
The importance of multi-hazard early warning systems and natural disaster response preparedness was highlighted in the sixth Assessment Report that the UN Intergovernmental Panel on Climate Change released in August 2021.
The report provided evidence that extreme hydrometeorological events, such as droughts, floods and heat waves, are increasing as is the severity of their impacts on everyday life around the globe as well as harming fragile ecosystems. It concludes that climate change is widespread, rapid and intensifying, and extreme weather will become more frequent.
The "Opinions on Strengthening Integrating Efforts for Meteorological Early Warning and Emergency Response" jointly published by the Ministry of Emergency Management and China Meteorological Administration are therefore timely, particularly considering local authorities' focus on the battle against the novel coronavirus.
While the COVID-19 pandemic remains an important priority for all public offices, it is of critical importance to make sure we are properly prepared and equipped against possible harm from disastrous weather conditions, which are more likely now than in cooler months.