BRICS: The journey so far
Share - WeChat The 14th BRICS Summit will be held in virtual format on June 23 under the theme of "Foster High-quality BRICS Partnership, Usher in a New Era for Global Development".
In September 2017, the BRICS leaders convened the 9th BRICS Summit in Xiamen, China, under the theme of "BRICS: Stronger Partnership for a Brighter Future".
During the past five years from Xiamen to Beijing, BRICS countries have been reinforcing their cohesion within the mechanism, and the outcomes and achievements help to build a shared future for humankind.
Upholding and practicing multilateralism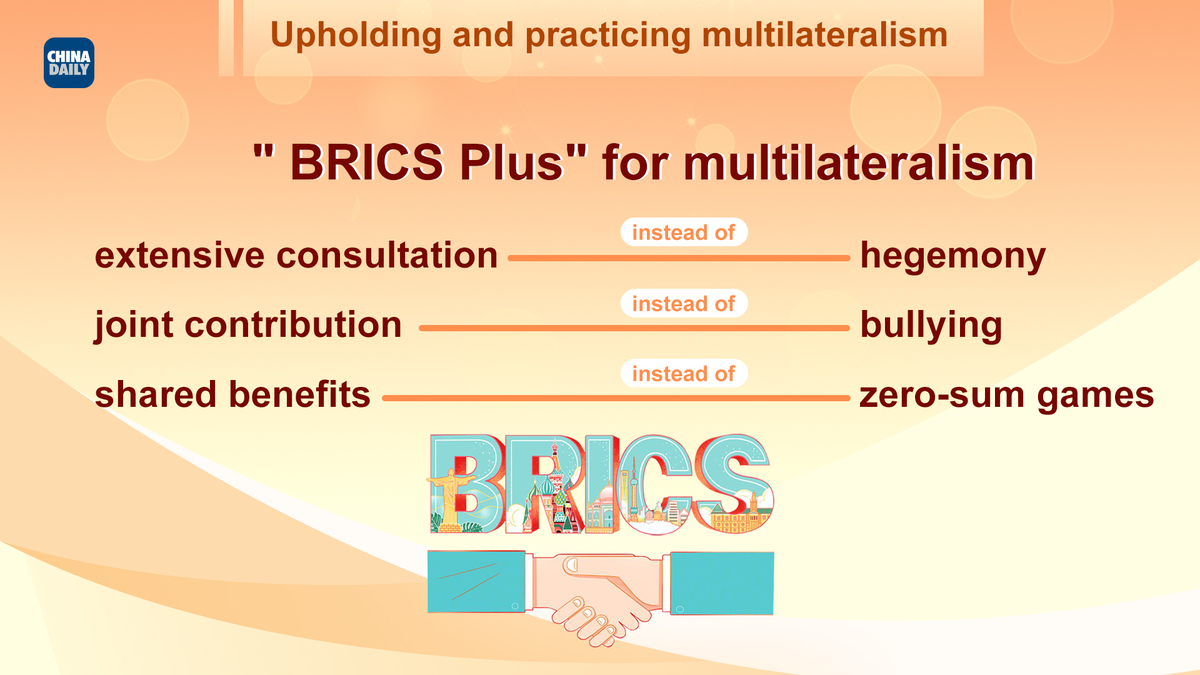 BRICS countries, an important force for promoting multilateralism, have reaffirmed the belief that effective and representative multilateralism is essential for building resilience against current and future global challenges.
As the world is undergoing profound and complex changes, the BRICS countries have continuously strengthen cooperation and effective governance through multilateral approaches such as the Belt and Road Initiative, the BRICS mechanism and the Forum on China-Africa cooperation, and promote the common development and prosperity of all countries.
Since its establishment, the BRICS mechanism has adhered to the spirit of openness, inclusiveness and win-win cooperation, which is an important practice of multilateralism.
As the 13th BRICS Summit New Delhi Declaration indicates, BRICS countries pledge resolve toward strengthening and reforming the multilateral system. They also advocate the central role of the United Nations in the international system. The declaration reflects their common belief to promote a more inclusive, equitable and representative multipolar international system.
Facing compounding challenges, BRICS has forged a "BRICS model" for multilateralism with extensive and in-depth cooperation. The five countries insist pursuing extensive consultation, joint contribution and shared benefits instead of hegemony, bullying and zero-sum games.
Over the past few years, China has made unremitting efforts to strengthen the unity among BRICS countries and actively expand the "BRICS Plus" cooperation model.
The consensus and achievements reached by BRICS countries will help strengthen cohesion among member states, hasten post-pandemic economic recovery, and advance the building of a community with a shared future for humanity.