Those trying to roll back globalization will only hit a dead end themselves: China Daily editorial
chinadaily.com.cn | Updated: 2022-06-22 21:21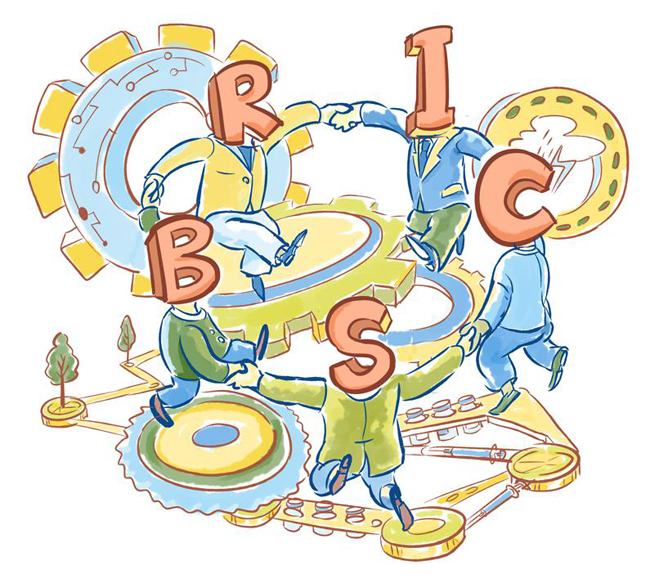 The three events that Beijing is hosting this week are expected to give a shot in the arm to BRICS cooperation. The series kicked off with the online/offline BRICS Business Forum on Wednesday, which will be followed by the 14th BRICS Summit on Thursday and the High-level Dialogue on Global Development that will be held on Friday.
More than 1,000 officials, diplomats and business representatives from 18 countries participated in the business forum, which served as a platform for enhancing trade and investment cooperation.
The attention the forum has drawn from within the BRICS countries and beyond highlights the expectations that the BRICS members will strengthen cooperation and coordination among themselves and with other developing countries to boost the resilience of supply and production chains.
In his virtual address at the opening of the BRICS Business Forum, President Xi Jinping said countries need to work together to steer global development into a new era to tackle the challenges and promote people's well-being.
Noting that people everywhere are worried that the world economy will fall into the quagmire of crises, Xi called on countries to stick together to generate mutual benefits through cooperation and the pursuit of common development.
He also reminded those countries that are deliberately disrupting key industry chains and supply chains that by always blocking other people's way, they are also blocking their own way.
Economic globalization has been faced with headwinds over a period of time because of such zero-sum actions. The multilateral trading system with the World Trade Organization at the core needs to be reformed to be fit for purpose in this day and age, and that means increasing the representation and voices of emerging markets and developing countries.
As Xi said, the developed countries should stop trying to build "exclusive yards with high walls". Developing countries should have equal rights, equal rules and equal opportunities.
At the BRICS Foreign Ministers' Meeting on May 19, the five countries reaffirmed that they are all committed to adhering to multilateralism, upholding international law and the purposes and principles of the United Nations Charter, promoting reform of the global governance system, and building a fairer, just, equitable and inclusive international architecture.
That served to highlight their shared commitment to prevent global development from being derailed by those countries trying to roll back globalization and decouple selected countries from the global economy.
The BRICS members account for one-fourth of the world economy, and the important roles they play in the global supply chains are irreplaceable.
As the BRICS foreign ministers said in their statement after the meeting, the resolve of the BRICS members to act as independent players on the world stage does not diminish their commitment to the cohesiveness of the group.