Displaying character
By Lin Qi | China Daily | Updated: 2022-06-23 06:34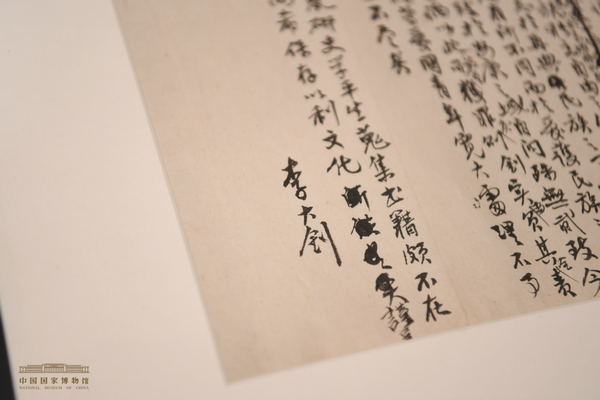 After being thrown into prison by a warlord in 1927, Li Dazhao, one of the founders of the Communist Party of China, wrote a "self-statement" to review his life and reiterate his revolutionary ideals.
"Since my mid teens, I have been determined to strive for the cause of national liberation. I've been practicing what I believe, and acting on the knowledge I acquire," he said. Besides expressing the deep feelings for his nation, Li also showed gratitude for his wife Zhao Renlan's great support of his school studies and his campaign to free the country from imperialism and feudalism.
Li is regarded as a man of strict self-discipline and high morality, who lived a life of austerity. He was content with frugal food and clothing, and often sponsored students from poor families.
He is said to have been a devoted husband and father. He taught his wife to read and write, and helped her cook and take care of their children. "Revolutionaries should take love seriously, unlike the womanizers," he said, "who, once they are promoted at work or make a fortune, would abandon old friends and marry new wives."
Li was executed shortly after he wrote the statement, leaving his family penniless. Party members raised funds for his funeral and burial.
Li's family donated the statement, written in the classic calligraphy style and on a 1.4-meter-long piece of paper, to the country in 1957. It is now in the collection of the National Museum of China in Beijing and currently on show as part of an ongoing exhibition, Strength of Character.