Robot takes over for humans on power lines
By Liu Kun | chinadaily.com.cn | Updated: 2022-06-28 14:58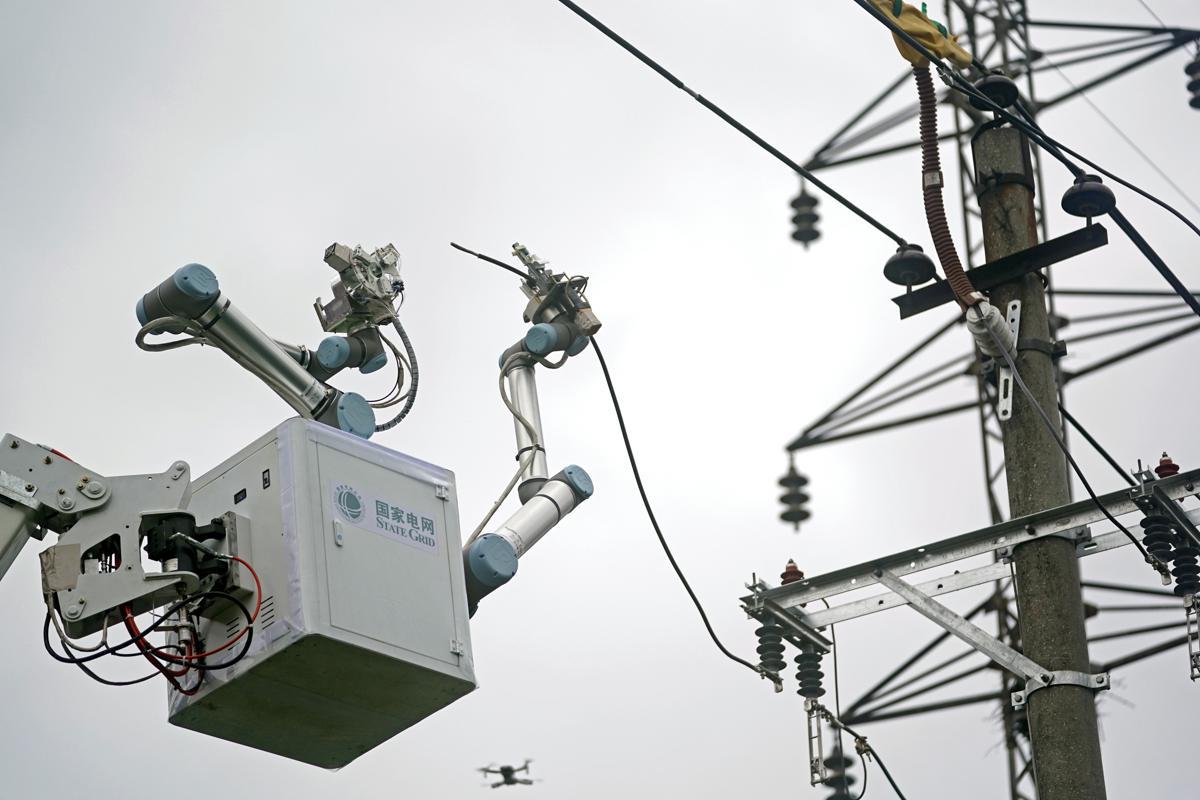 A robot completed its first work with electricity on overhead power lines in the Qingshan district of Wuhan, Hubei province, on Friday.
It is the first time a domestically developed robot has been used to complete electrical work on a 10 kilovolt overhead line in the province.
At the operation site, the robot can do the hand work of live line maintenance personnel, identifying, positioning and grasping the electrical leads and the main line.
The robot uses precise laser cutting technology to peel off insulation layers on wires, clamp the lead and main line and then fasten the clamp to complete the splicing of branch leads.
This robot can work in a complex environment and avoid the risk of personal electrical shock to which human workers are exposed, said Wu Xin, a technician from State Grid Wuhan power supply company.
The robot was jointly developed by State Grid Wuhan and State Grid Hubei Electric Power Research Institute, which has independent intellectual property rights.
The new technology used for live distribution lines has also filled the gap in the autonomous technology of 10 kV live robots in Hubei, experts said.