Afghan quake questions US conscience: China Daily editorial
chinadaily.com.cn | Updated: 2022-06-28 19:35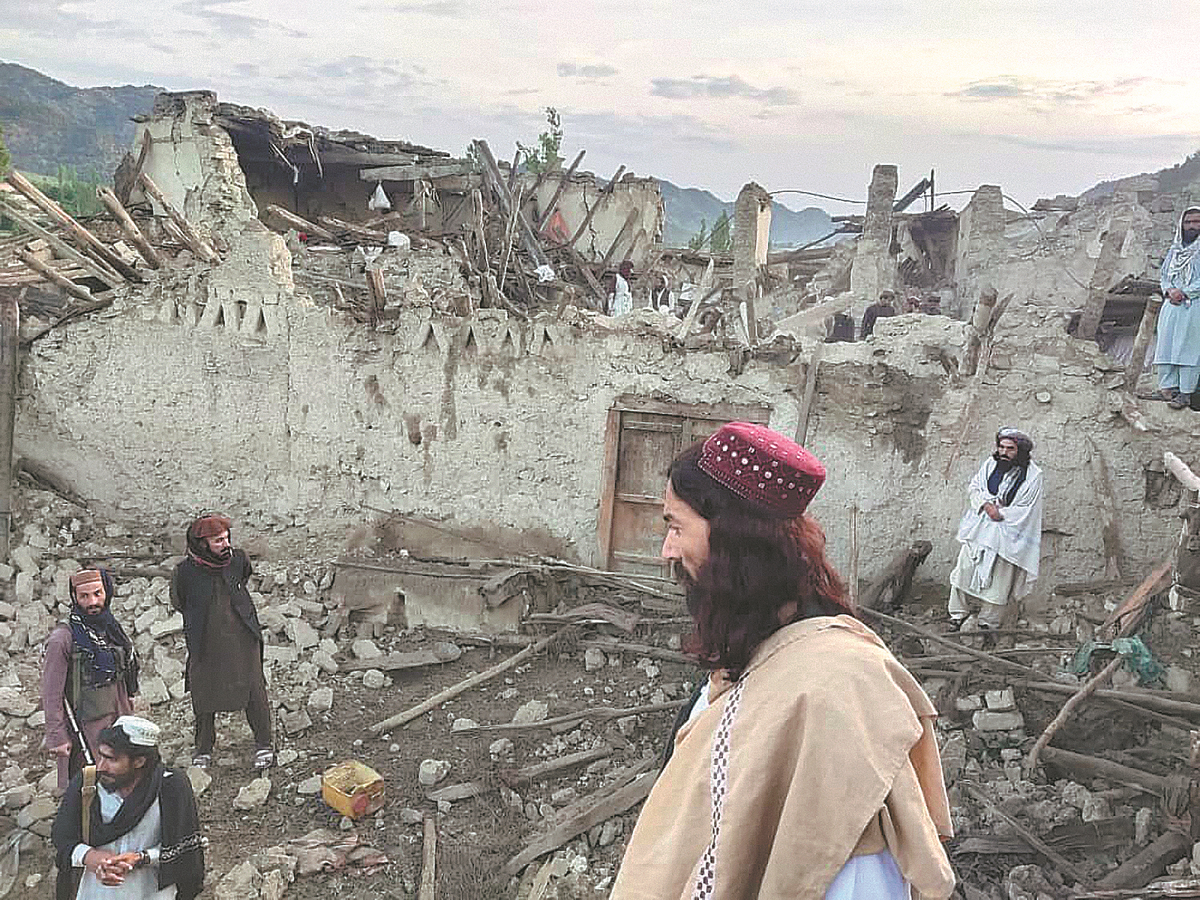 Less than a week after a magnitude 5.9 earthquake rocked southeastern Afghanistan on June 22, killing more than 1,000 people and injuring nearly 2,000, the first batch of earthquake relief supplies donated by China arrived in Kabul on Monday night and was handed over to the Afghan side.
The supplies, including tents, folding beds and blankets, are part of the emergency humanitarian assistance worth 50 million yuan ($7.5 million) that China pledged to provide Afghanistan immediately after the earthquake, with other relief supplies set to be delivered as soon as possible.
A friend in need is a friend indeed. The timely support China has given to Afghanistan reflects the traditional friendship between the two countries, and it will to some extent ease the pains the Afghan people are suffering. It also underscores the responsible role that China plays in the international arena.
Yet given the scale of damage done by the earthquake, as well as funding and access constraints, much more relief assistance is still needed from the international community, without which the Afghan people "will continue to endure unnecessary and unimaginable hardship", according to UN Deputy Special Representative Ramiz Alakbarov, who toured the hard-hit Paktika province on Saturday to assess the damage and distribute food, medicine and tents.
The dire situation Afghanistan finds itself in has prompted the Taliban-led government to call for foreign assistance and appeal to Washington to release the billions of dollars of Afghanistan's currency reserves.
The US froze about $7 billion in assets held in US financial institutions by the Afghan central bank after the Taliban takeover in August last year, and US President Joe Biden signed an executive order in February to direct $3.5 billion to be used for families of victims of the Sept 11 terror attacks. The rest is to be used to provide relief inside Afghanistan.
The US decision has dealt a heavy blow to the Afghan economy, which was already "on the brink" even before the Taliban takeover, devastated by high poverty rates and widespread damage to crop yields from a two-year drought and the lack of basic infrastructure construction during the past 20 years of occupation by US-led forces.
The United Nations predicted in a December report that Afghanistan's economy could contract by 20 percent within a year. The earthquake has only made life harder for many Afghan people.
The US always claims it is the defender of the rules-based international order and that it stands ready to uphold the rights of all people. Yet what it has done in relation to Afghanistan proves otherwise.
Its sanctions and the asset freezes show its callous attitude toward the Afghan people.